GTI Hoists
0844 273 3574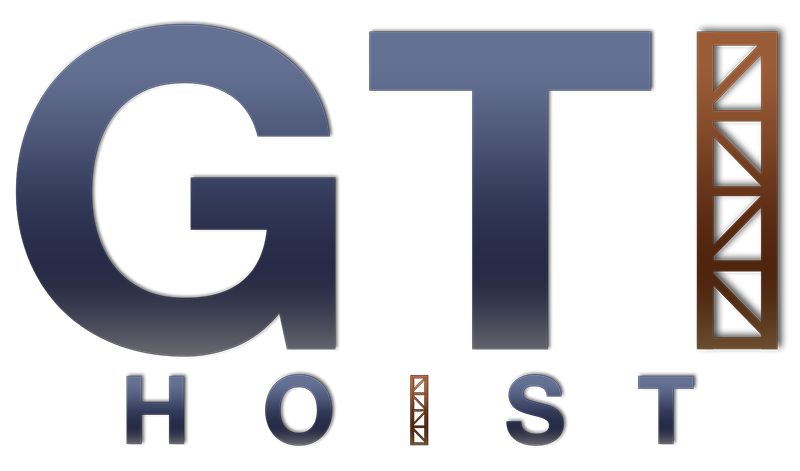 Grant Taylor innovations is a growing rack and pinion construction hoist hire company offering a complete lifting and access package for both industrial and construction industries. Here at GTI we have developed a vast knowledge along with extensive experience of Alimak hoists, Hek work platforms, industrial lifts, and other industry rack and pinion equipment.
With a huge range of experience in the Industrial lift industry for Rack and pinion lifts, we at GTI can now offer a full range of industrial machines for all industrial applications.
From warehouses to mines, power stations or oil platforms amongst many more alongside are German parters at GEDA we can supply all the backing of a large organisation from a small UK based company with many years of industry experience.
We offer Service Maintenance and Testing of all Rack and Pinion lifts and hoists for the construction market or Industrial sectors in the UK or worldwide. We can offer our Engineering teams that are fully trained and certified by the largest Hoist company in the world ALIMAK HEK. We at GTI feel that we can offer a service above anyone else in this hoist industry due to our broad range of experience and training.
At GTI Hoist we can cater to all your training requirements for both the construction and industrial rack & pinion industry's. Specifically we can provide training in the following areas;
Hoist familiarisation, hoist operator and hoist installation
Rack & pinion service and maintenance
MCWP operator and MCWP Installation
Thorough examination*
All training can be delivered either at your own site or at our state of the art facility in Peterborough and is provided by a training instructor with over 10 years industry experience.
Alimak Lift Service, Alimak Lift Maintenance, Alimak Lift Loler Thorough Examination, Alimak Lift Repair, Geda Lift Service, Geda Lift Maintenance, Geda Lift Loler Thorough Examination, Geda Lift Repair, Alimak Hoist Service, Alimak Hoist Maintenance, Alimak Hoist Loler Thorough Examination, Alimak Hoist Repair, Geda Hoist Service, Geda Hoist Maintenance, Geda Hoist Loler Thorough Examination, Geda Hoist Repair, Alimak Elevator Service, Alimak Elevator Maintenance, Alimak Elevator Loler Thorough Examination, Alimak Elevator Repair, Geda Elevator Service, Geda Elevator Maintenance, Geda Elevator Loler Thorough Examination, Geda Elevator Repair, Alimak Rack And Pinion Lift Repair, Alimak Rack And Pinion Lift Specialists, Geda Rack And Pinion Lift Specialist, Alimak Repair, Geda Repair, Geda Specialists, Rack And Pinion Loler Thorugh Examination, Alimak Lift Testing, Geda Lift Testing, Alimak Lift/Elevator/Hoist Installation, Reliable Efficiant Access, Maintenance Personnel, Personnel Lift/Elevator/Hoist, Inspection Access, Construction Elevator, Tunnel Elevator, Bridge Elevator, Port Elevator/Lift/Hoist, Dock Elevator/Lift/Hoist, Oil & Gas Offshore, Highrise Elevator/Lift/Hoist, Alimak Se, Alimak Se-Ex, Alaimk Se-H, Alimak Se-H Tm & Tm Ex, Alimak Se Special, Alimak Fm & Sm-Ex, Alimak Tr-H & Tr-H Ex, Alimak Tr, Warehouse Lift, Goods Lift, Alimak/Geda/Rack And Pinion Lift/Elevator/Hoist Specialists, Alimak Dock Crane Repair Specialists, Alimak Dock Crane, Alimak Liber Crane, Alimak/Geda/Stross/Raxtar Parts, Industrial Lift Specialist, Industrial Service, Industrial Loler Thorough Examination On Alimak Lift/Elevator/Hoist, Industrial Rack And Pinion Lift, Offshore Alimak Lift/Elevator/Hoist, Offshore Oil Rig Alimak Lift/Elevator, Offshore Rack And Pinion Lift/Elevator Testing, Offshore Alimak Loler Testing, Offshore Alimak Thorough Examination. Alimak Ex Lift, Alimak Ex Testing, Alimak Service Contracts, Alimak Lift Service Contract, Alimak Lift Refurbishment, Power Station Industrial Lift, Oil Rig Lift, Alimak Oil Rig Lift, Oil Rig Elevator Service, Construction, Alimak Construction Hoist Specialists, Alimak Construction Hoist Installation/Test/Service/Loler, Construction Hoist Installation, Construction Hoist Rental, Construction Hoist Hire, Goods Hoist Hire, Goods Hoist Rental, Materials Hoist Hire, Construction Hoist Training, Transport Platforms, Material Hoists, Mcwp Hire, Mcwp Rental, Mast Climber Hire, Mast Climber Rental, Mast Climber Training, Elevator, Hoist, Lift, Alimak, Loler, Examination, Stross, Raxtar, Rack And Pinion.
Getting in contact with GTI Hoists
Address:
Oxney Road
Peterborough
Cambridgeshire
PE1 5YW
Tel: 0844 273 3574
GTI Hoists Products & Services