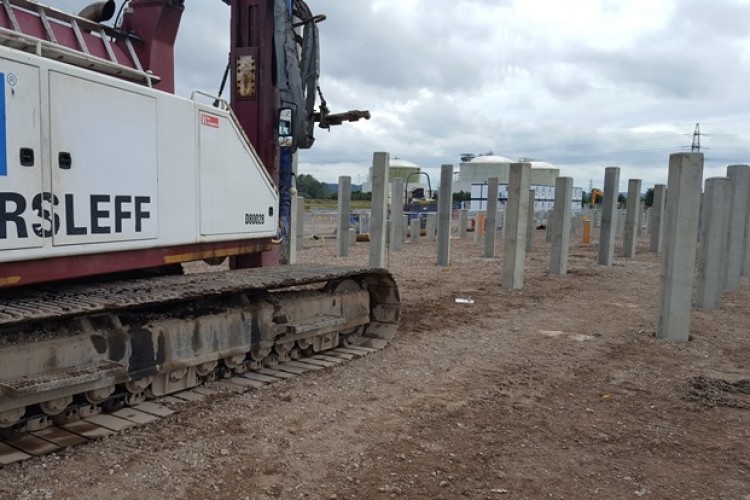 The £100m big shed is being built by McLaren Construction for developer Stoford Properties. Work  started on site in July 2016 and Aarsleff is installing more than 15,000 precast piles to support both the main slab and roof stanchions of the completed structure as well as a number of peripheral buildings, such as sprinkler tank bases.
The majority of piles for the project will be 250mm section DPC, with the remainder being 300mm piles, with ground conditions expected to be a significant depth of tidal flat deposits. The piles will be bearing onto Mercian Mudstone, which is typical of the strata suitable for a DPC approach.
Aarsleff general manager Kevin Hague said: "This is the largest piling project that Aarsleff UK has ever undertaken in its 25-year history and is a tremendous vote of confidence in our precast piling solutions. It is also our first project for McLaren Construction and given the scope of works it highlights the high degree of trust they have put in us, the result of our previous dealings with them and our industry reputation."
Aarsleff supported McLaren's bid for the project to assess the likely cost implications of various loading scenarios for the then unconfirmed roof loadings.
Aarsleff also highlighted the twin issues of both negative skin friction and the cost implications of using various joint types, to inform client-contractor negotiations.
Got a story? Email news@theconstructionindex.co.uk