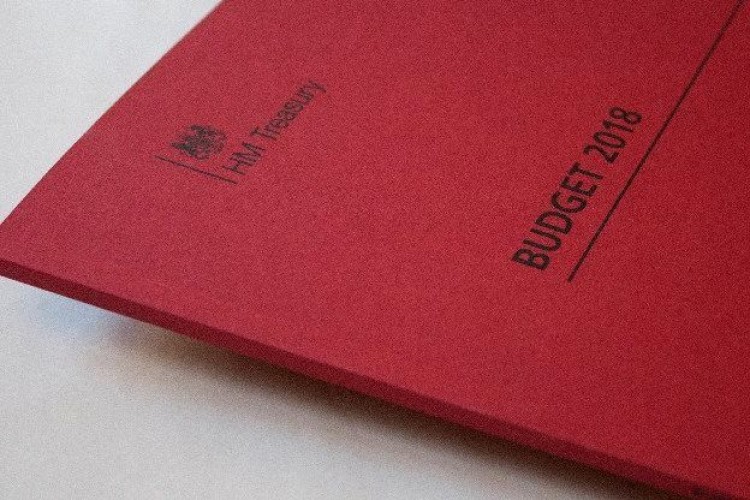 The Institution of Civil Engineers (ICE) called it "a small dent in the significant funding gap identified by the National Infrastructure Commission for local roads".
The Asphalt Industry Alliance also said that it was not enough to arrest the decline of the local highway network.
The Freight Transport Association said it was "a drop in the ocean".
The 2018 ALARM survey of local authority highway maintenance reported that the total annual local authority budget shortfall in England and Wales was £555.7m.

ICE head of policy and public affairs Chris Richards said: "Keeping local roads safe and useable for the wider public must also be a priority.  The government's commitment of £420m for local highways authorities to tackle immediate issues before the end of the year will be welcomed by local authorities and those who have seen the state of their roads decline as budgets get tightened. However, this is a small dent in the significant funding gap identified by the National Infrastructure Commission for local roads and should be seen as just the beginning of efforts to further improve local roads."
Asphalt Industry Alliance chairman Rick Green said: "The additional funds announced today will go some way towards tackling the annual shortfall local authorities have in their highway maintenance budgets, but remains significantly less than the £1.5 billion extra a year we believe is needed to bring local roads up to target conditions so that they can be maintained in a cost-effective way in the future."
"Whilst today's announcement recognises the important role local roads play in supporting the economy and keeping communities connected, it is not enough to stop the on-going decline of the local road network caused as a result of years of underfunding. Hopefully, it is a welcome first step towards sustained annual increases in local road maintenance funding."
Christopher Snelling, head of UK policy at the Freight Transport Association (FTA), said: "The £420m announced in the budget to repair potholes is a drop in the ocean when you consider that work that will cost more than £8bn is needed to rectify years of under investment in our road network.  The damage caused by potholes to the UK's logistics fleet is adding unnecessary cost to the operation of vehicles tasked with keeping Britain trading, and FTA is concerned that the funding released by the chancellor will mean that operators will continue to incur these unreasonable costs at a time of extreme trading pressure.  More could and should have been done to help the logistics sector at such a critical time in the nation's trading history.  It is a lost opportunity."
Got a story? Email news@theconstructionindex.co.uk