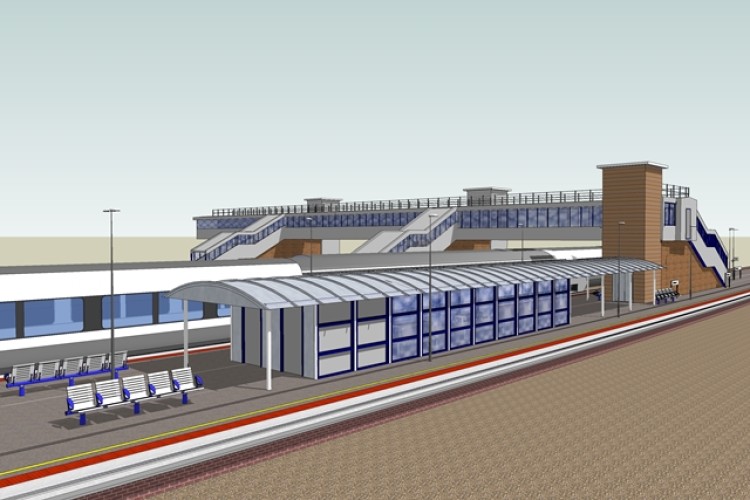 The scheme includes platform lengthening, two new platforms, the footbridge extended and lifts installed. Work has started to clear the land to the west of Peterborough station in preparation for major works to be carried out starting in April 2012. The project will be completed in December 2013.
More than 4m people a year use Peterborough station and the number of people travelling between the city and London is forecast to double over the next 25 years.
Network Rail's investment is designed to provide the capacity needed to cater for the forecast growth in passenger numbers on all routes to and through Peterborough and also pave the way for new services to new destinations.
Network Rail route managing director Phil Verster said: "We are making a significant investment to improve the railway in Peterborough, providing a better station and more trains for passengers. Rail is vital for Peterborough given its position as a strategic transport hub and this upgrade will provide a real boost to the local economy.
"When we're finished in December 2013 the station will have a modern main building, extra platforms to increase capacity and reduce congestion, easier access thanks to new lifts and longer platforms ready for new, longer trains serving more destinations."
Plans call for two new platforms to be built on the west side of the station for use by trains travelling on east-west routes, freeing up the existing platforms for north-south services. The current platform 3 will be widened and a new platform added for future London-bound high-speed services from Peterborough.
The main station footbridge will be updated and extended to serve the new platforms, with lifts providing access between the station entrance and all platforms for the first time.
Existing platforms 2 and 3 will also be extended to facilitate future 12-car Thameslink services, which will provide direct connections from Peterborough to London and destinations across the South East.
Platforms 4 and 5 will be extended for future Intercity Express services to the north. A new goods loop will also be created to the west of the station to increase freight capacity on the key cross-country route from the port of Felixstowe to the Midlands and beyond.
Work has also already begun on a separate £3m scheme to improve the station entrance and concourse.
Got a story? Email news@theconstructionindex.co.uk