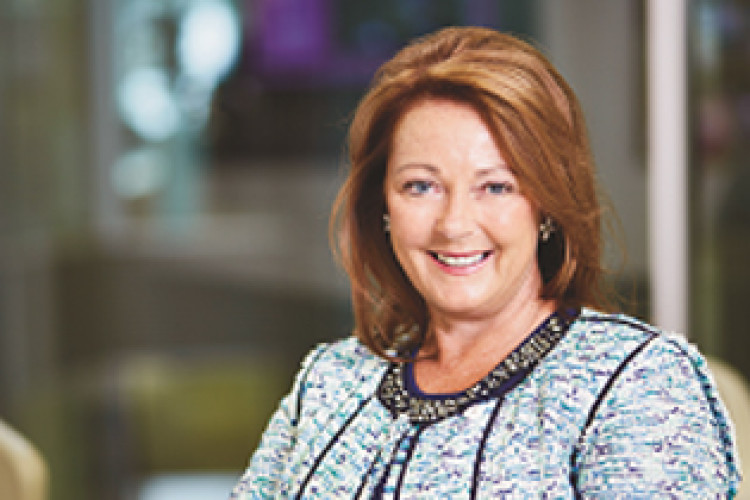 For the six months to 30th June 2018 Interserve made a pre-tax loss of £6.0m (2017 H1: £24.9m profit) on half-year revenue down 10% at £1,488.3m (2017 H1: £1,647.7m).
Compared to the previous six months, however, operating profit in the first half of 2018 was up £11.5m to £40.1m.
Interserve made a pre-tax loss of £244.4m in 2017. In September 2017, with financial problems looking overwhelming, the board brought in Debbie White, an accountant from Sodexho, to replace Adrian Ringrose as chief executive. The business recovery plan she has since put in place is on target to deliver £15m savings in 2018 with £8m secured in the first half. The goal is to strip out £40m to 50m of annual costs by 2020.
The sale of the Haymarket development in Edinburgh has been agreed for £49.1m, taking Interserve out of the property development business and new banking facilities have been put in place to provide financial stability through to 2021, despite net debt standing at £645.8m.

Chief executive Debbie White said: "The first half of 2018 was an important period for Interserve as the new management team took actions to bring stability to the business and agree the direction of the group's future strategy. The 'Fit for Growth' initiatives we are implementing are delivering material cost savings and will result in a simpler, more focused and more effective Interserve. The refinancing that we completed in April provides a firmer financial footing from which to execute these plans.
"Today we have a strategy that provides a clear direction, leveraging our areas of strength, where Interserve can provide compelling customer propositions, delivered with rigorous operational and financial discipline. Whilst there remains a significant amount of work to do, we have energy and momentum in the business as evidenced by the significant new contracts wins secured in the first half of the year.
"First-half trading performance was in line with our expectations. We continue to make progress on the resolution of our EfW [energy from waste] projects, although risks to the programme still remain. We believe that the benefit of the actions taken in the first half underpin our unchanged full-year expectations, as we make further progress with the implementation of the group's strategy and the Fit for Growth transformation programme."
Got a story? Email news@theconstructionindex.co.uk