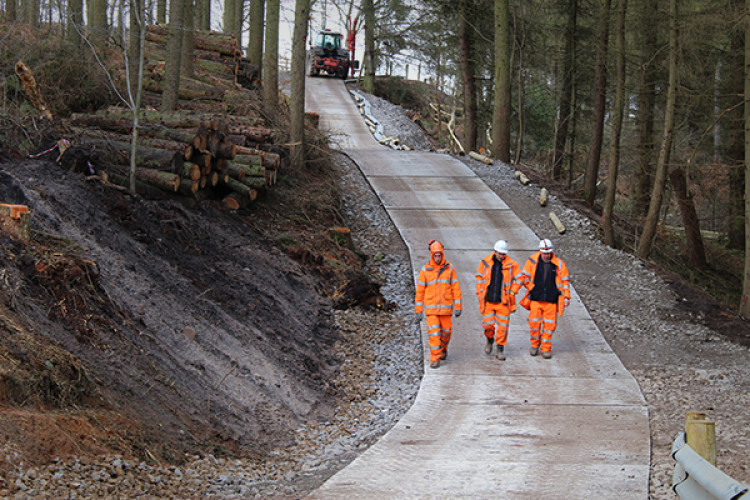 Lion owners Carl Springthorpe and Dale Robinson said that they had grown the company to be a force in the temporary access arena, both in the UK and mainland Europe, but now required a new level of investment to keep pace with market demands.
A-Plant bought Eve Trakway and its parent company Accession Group for £28m in 2013.
The Competition & Markets Authority (CMA) is considering whether to intervene and has called for comment.
Lion managing director Dale Robinson said: "Our customers have always been our priority and we recognise that, in order to ensure a strong and consistent level of service, it is necessary to establish a scale which secures the long term commitment to investment and development required to meet our growing customer demand. This merger is targeted at providing our customers with the long term security of supply, quality and service they deserve."

Lion brings to A-Plant a temporary roadway presence in mainland Europe, which Eve does not have.
A-Plant said: "The acquisition of Lion Trackhire is an exciting opportunity for A-Plant's and Lion Trackhire's customers.  The combination will create a more efficient and diversified firm.  UK customers will benefit from increased availability of temporary access and flooring solutions in the UK, in the form of competitively priced quality products and services.  The combination will also enable A-Plant to expand its business into Europe. "
Lion's roots go back to the 1960s when Dale Robinson's father John Robinson employed a military solution of a roll-out portable trackway to provide access for the UK's National Grid.
Subject to regulatory clearance, the transaction is expected to complete by 31st October 2016.
Got a story? Email news@theconstructionindex.co.uk