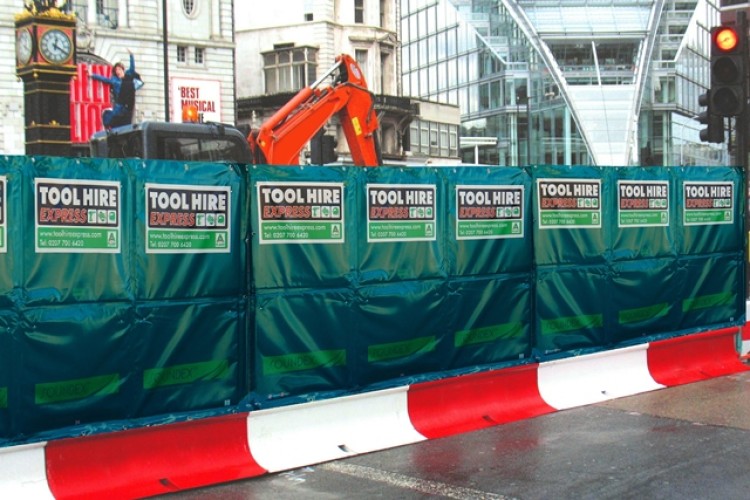 The Acoustic Quilts, which act as a noise barrier, are suspended from fencing products to reduce noise by up to 26dB.
Manufactured by Raven Group they are simple to erect, A-Plant says, as they are lightweight and transportable. They are also fire-resistant and weatherproof.
Most of the stock is at A-Plant's Bow Service Centre in East London, because of the demand for noise control in the City of London.
A-Plant's specialist utilities and civil engineering arm, PSS Hire, has been supplying them to its utility customers for working on pipelines in the inner city areas to keep the noise down.

The Acoustic Quilts were also used recently at the Cambridge Rock Festival.
A-Plant regional sales director Steve King said: "The Soundex Acoustic Quilts have only been in our hire fleet for a matter of weeks but the demand for them has been exceptionally high and we can see they are going to be a fast-moving product. They can be hired in conjunction with our temporary fencing products or independently if fencing is already in place. They control sound levels at source, absorbing a large proportion of the noise released."
He added: "They have a wide range of external uses; for example around generators, during demolition or street works; where it is important to reduce noise for local residents and businesses. They are also popular for use in the rail sector, at events and can even be used internally if refurbishment work is taking place inside offices for example.
"One major advantage of our Soundex Acoustic Quilts is that one quilt is placed over one fence panel with Velcro connections, whereas other products require up to three quilts per fence panel."
Got a story? Email news@theconstructionindex.co.uk