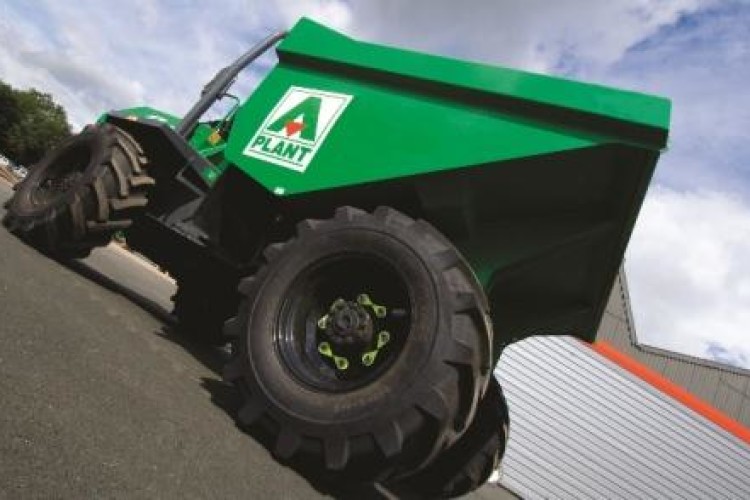 Including the acquisition of Eve Trakway, bought for £28m in May, A-Plant achieved delivered rental revenue of £124m for the six months to 31 October 2013. This was 35% up on the £92m taken in the same period last year.  This reflects 23% more fleet on rent and a 10% improvement in yield.  Yield has benefitted from a change in mix over the period which includes Eve's peak period of events work.  Rental revenue growth excluding Eve was 16%, reflecting 10% more fleet on rent and 5% yield improvement.
Total revenue for A-Plant in the first half was £138.2m (2012 H1: £103.6m) and operating profit was more than doubled to £17.4m (2012 H1: £7.2m).
Return on investment (excluding goodwill) improved to 8.5% (2012: 3.9%).
Despite A-Plant's improved performance, the main driver for parent company Ashtead continues to be its US operations, Sunbelt, which saw its revenues rise 23% to £711.5m (2012 H1: £576.8m) and operating profit jump 38% from £160.5m last time to £221.5m.
Ashtead chief executive Geoff Drabble said: "The momentum within the business continued through the second quarter, resulting in record half year pre-tax profits of £212m, up 49% from the prior year.  Once again, Sunbelt in the US was the main driver of our growth but it was pleasing to see another strong performance from A-Plant.
"Our strategy continues to be focused largely on organic growth, supplemented by a range of bolt-on acquisitions.  We invested a net £401m in our fleet during the first half and a further £61m on acquisitions.  However, at the same time, our strong margins allowed us to reduce leverage to 2.1 times EBITDA.
"Activity on the ground and lead indicators remain very healthy and, as a result, we have increased our full year capital guidance to £700m to support our customers during an anticipated strong spring of 2014. As a result, we now anticipate a full year profit towards the upper end of current expectations and the board looks forward to the medium term with increasing confidence."
Got a story? Email news@theconstructionindex.co.uk