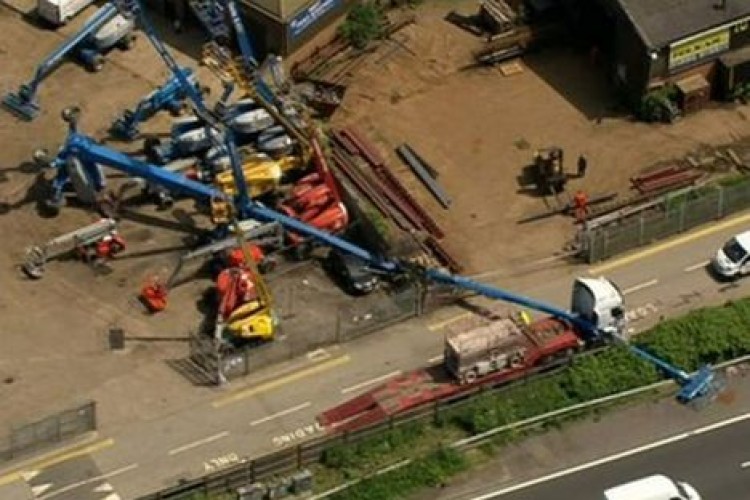 The victim was in the basket at the time.
The machine was not a crane, as has been reported elsewhere, but a boomlift-type mobile elevating work platform.
The Health & Safety Executive is investigating why the Terex Genie Z-135 tipped over in the yard of Kimberley Access.
Terex issued a statement in response: "According to initial reports, the user apparently was struck by a vehicle and killed after the Z-135 overturned for unknown reasons. Terex AWP is extremely saddened to learn of the accident. Our foremost concern at this moment is for the accident victim's grieving family. We express our deepest condolences to the family.
"Terex AWP has dispatched technical experts to the scene and is working with experts to support the determination of the root cause of this tragic accident. We will also fully cooperate with authorities during their investigation to understand the cause of the accident."
According to specialist access trade publisher Vertikal, Kimberly has taken the precautionary decision to stand down its entire fleet of Z-135/70s while it investigates the cause of the spill.
The Z-135 basket is 135ft (41m) high when fully extended. This is the view from the top.
Got a story? Email news@theconstructionindex.co.uk