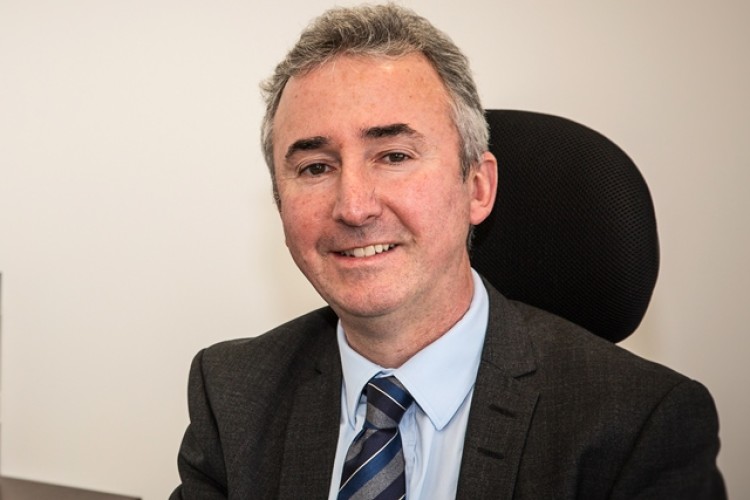 Research by Danbro, which represents 7,000 contractors and self-employed people around the UK indicates that the planned clampdown on travel and subsistence due to be rubber stamped in the chancellor's autumn statement this week, will cost the UK's 1.6 million contractors £16.6bn.
The managing director of Danbro, Damian Broughton, said: "The chancellor is sleepwalking into a catastrophe.
The government is planning to scrap tax relief on travel expenses for self-employed contractors in a move that will cost each freelancer an average of £200 a week.
It will raise just £265m for the Treasury, but Danbro warns employers will have to pick up an estimated £7bn shortfall for contractors.
Danbro's survey found that just 25% of freelance contractors would take on a contract without tax relief expenses from April. Danbro estimates those who do will see average pay reduced by as much as 20%.
Mr Broughton believes that most freelance workers will not be able to continue without the tax relief and will either seek work overseas, retire or resort to benefits.

Mr Broughton said: "The government is quite rightly aiming to crackdown on tax avoidance but this move is at best, misguided, and at worst, completely counter-productive for the UK economy. Contractors are a vital resource of skills for thousands of UK businesses and waging war on this sector for a £265m return to the taxman is short-sighted.
"Chancellor Osborne must revisit these proposals and look again at the existing rules and ensure they are being enforced rather than just taking a new approach that penalises everybody. This new system is unfair, will heavily impact UK industry and attacks the modern British way of working."
The research into more than 3,000 freelance contractors by Danbro found that more than 90% currently claim travel and subsistence expenses and almost 70% have a contract of a year or less.
Under the new rules HMRC plans to stop contractors claiming travel and subsistence expenses if anyone they work with has the right to 'supervise, direct or control' the way they work. The rules are set to come into force in April 2016.
Mr Broughton adds: "We do need rules in place to prevent people from abusing the system. These rules do exist and are suitable, but they are not being enforced. Travel expenses for genuine temporary workers are a major issue as they are a huge and unpredictable expense. The government is putting families and workers at risk by slashing their income while also burdening industry with huge costs and a lack of available skills. This is putting the UK's recovery at risk and I fear the chancellor is sleepwalking into a potential catastrophe simply because he's seen a quick way to grab some extra tax."
Got a story? Email news@theconstructionindex.co.uk