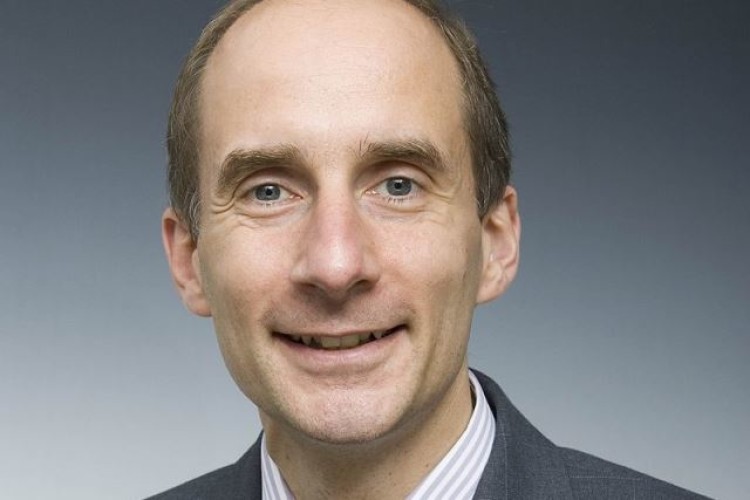 He is expected to use his influence to help bring the £32bn project from the drawing board to reality.
Crossrail 2, once known as the Chelsea-Hackney Line in previous incarnations, will involve tunnelling under London between Wimbledon and Tottenham Hale to improve connectivity for commuters in outer London straight through the capital.  Like the first Crossrail project, now reaching completion, it will tie in the national Network Rail system with the London Transport network.
The appointment of Andrew Adonis was proposed by the mayor of London, Sadiq Khan, who now has responsibility for Transport for London. It was backed by the government's Department for Transport and the Treasury.
Lord Adonis said: "Without Crossrail 2 London will grind to a halt. There are no greater challenges facing London than overcrowding on the transport network and the city's acute housing crisis. Crossrail 2 will help tackle both.
"I am delighted to be nominated to be its chair, whilst continuing the vital work of the National Infrastructure Commission, and I look forward to making it happen."

Mayor of London Sadiq Khan said: "As London grows, it is imperative that we plan now for the transport infrastructure it needs for the long-term. So I am delighted to announce my proposal to appoint Andrew Adonis as Chair of Crossrail 2. He will bring vital experience to help ensure Crossrail 2 gets off the ground and is delivered as quickly as possible."
Secretary of state for transport Patrick McLoughlin said: "At this year's budget, the chancellor gave the green light to Crossrail 2, a railway to transform how people travel in and around our nation's capital. This transport project needs strong and experienced leadership and we agree with the mayor of London that Lord Adonis will bring all of the vital skills and knowledge needed to drive the project forward.
"We now look forward to working in partnership with Transport for London and Lord Adonis to fully develop the business case for Crossrail 2. We are investing billions in projects right across the country because we know good transport links help people get around and get on.
The Civil Engineering Contractors Association described Lord Adonis as an 'outstanding choice'. Head of external affairs Marie-Claude Hemming said: "The proposal of Lord Adonis, one of the nation's foremost experts on infrastructure policy, is a clear sign that both the government and the mayor of London are working together to deliver Crossrail 2 as quickly as possible."
Got a story? Email news@theconstructionindex.co.uk