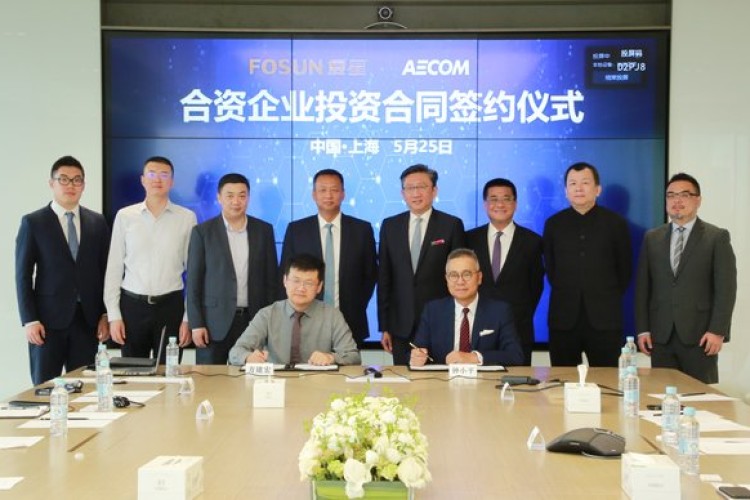 It has signed an agreement with Sunvision Holdings, a subsidiary of Fosun, one of China's largest investment conglomerates. The joint venture will be focused on developing transit oriented development (TOD) project opportunities to complement the country's growing long distance rail network.
In September 2017, Fosun signed China's first public-private-partnership agreement for a high-speed rail project, the 269km Hangzhou-Shaoxing-Taizhou line in China's densely populated eastern region. The line is estimated to cost RMB44.9bn and is scheduled for completion in 2021. By 2030, China's high-speed rail infrastructure is expected to double to 45,000km. The massive investment is being complemented by more than 40 additional subway and metro rail systems planned and/or currently under construction.

"China's high-speed, long distance and metro rail investment significantly raises the demand for rail-oriented TOD projects," said Sean Chiao, president, Asia Pacific at Aecom. "Our joint venture with Sunvision brings together complementary strengths to deliver infrastructure that will both enhance convenience and work well with the natural and built environment. We also look forward to deploying Aecom's global network and integrated design, build, finance and operate offerings for further international project cooperation with Fosun."
Fosun global partner and chairman and CEO of Fosun Infrastructure Group Xiaodong Wen added: "The strategic alliance between our subsidiary, Sunvision, and Aecom brings together two strong brands and positive synergy for the future development of this joint venture company. Aligning our diversified and highly complementary resources will facilitate vertical cooperation between upstream and downstream industries. As part of Fosun's investment strategy of 'Combining China's growth momentum with global resources,' we are confident this joint venture will deliver efficient, world-class infrastructure to our home customers."
Got a story? Email news@theconstructionindex.co.uk