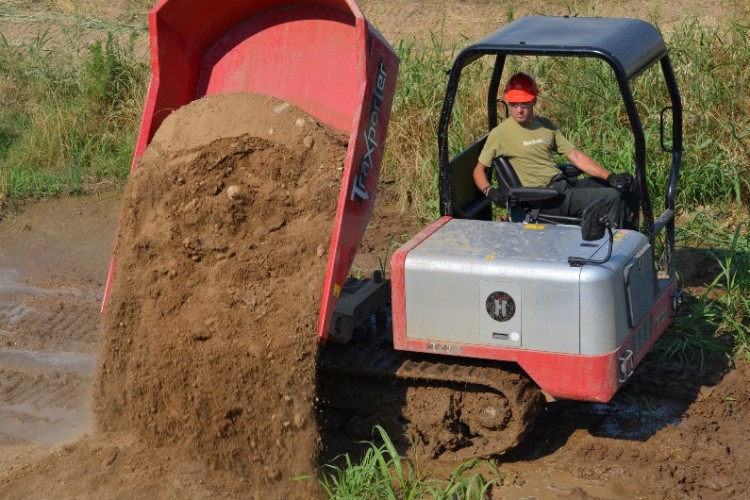 Affordable Access Hire purchased the dumper from Hinowa dealer APS. Its first assignment was a project reinforcing river banks as part of flood prevention work.
The TX2500 TraXporter has a swivel skip that can be operated while the vehicle is in motion. It also has a 180° rotating seat and controls, so the operator can always face the direction of travel. The dumper can carry 2,500kg and is rated for 1.49m³. Slewing the skip also enables tipping from either side or the rear.
Affordable Access owner Tony Thornton said: "We already have three tracked dumpers in the fleet but wanted to add a dumper that could rotate both the skip and the driver console. The TraXporter cost thousands of pounds less than anything else we could find – and yet is a very high quality machine, so it was a no-brainer for us. It has great ground clearance, a respectable top speed and is from a very well-regarded manufacturer, backed up with excellent after-sales support from APS."
The TX2500 has a top speed of 12km/h (7.5mph) and a Kubota V2203-EU1 4-cylinder 35.9kW (48.8hp) diesel engine.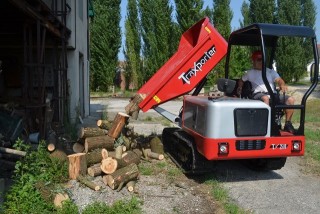 Got a story? Email news@theconstructionindex.co.uk