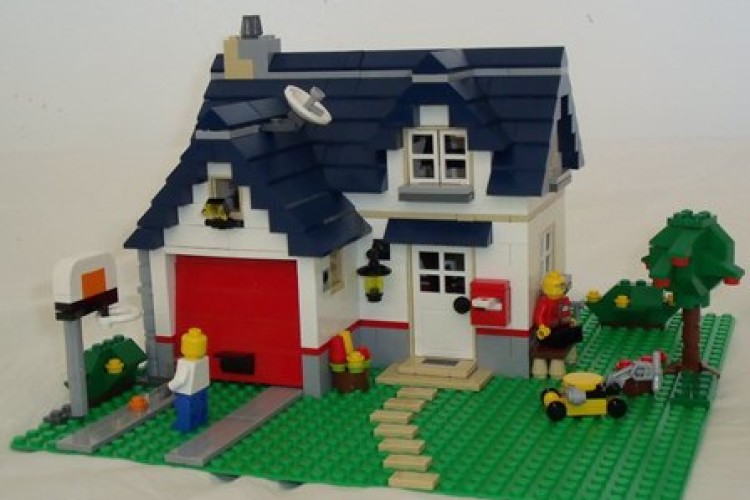 This list represents the winners of the opening bidding round for the scheme in April 2016.
The money has been committed to support the construction of 46,534 affordable homes across 1,920 schemes in England.
As you can see below, Sanctuary Housing Association is top of the list with nearly £90m, to support it building 2,265 grant-funded homes.
Most bids were led by social housing providers but you will find Kier (£42m), Galliford Try (£19m), Keepmoat (£18m), Lovell (£12m) among contractors on the list.
Summary of 2016-21 Shared Ownership and Affordable Homes Programme allocations by provider
| | | | |
| --- | --- | --- | --- |
| Lead provider | Total Funding | Grant-funded homes | Nil-grant homes |
| Sanctuary Housing Association | £89,984,647 | 2,265 | 116 |
| New Charter Homes Limited | £87,299,567 | 2,758 | 0 |
| Affinity Sutton Group Limited | £60,356,311 | 1,998 | 1,450 |
| The Wrekin Housing Trust Limited | £58,088,000 | 1,322 | 0 |
| Westleigh Dev | £48,105,000 | 1,590 | 0 |
| Waterloo Housing Group Limited | £43,842,250 | 1,326 | 55 |
| Kier Group | £41,949,000 | 1,378 | 335 |
| Accent Corporate Services Limited | £41,440,000 | 1,406 | 215 |
| Longhurst Group Limited | £36,733,500 | 1,133 | 0 |
| Great Places Housing Association | £36,198,000 | 1,191 | 190 |
| Tees Valley Housing Limited | £30,861,225 | 775 | 0 |
| Derwentside Homes | £29,465,000 | 965 | 0 |
| East Midlands Housing Association Limited | £26,609,000 | 866 | 0 |
| Yorkshire Housing Limited | £26,504,000 | 748 | 0 |
| Riverside Housing Association Limited | £26,332,053 | 891 | 0 |
| Contour Homes Limited | £23,431,000 | 709 | 12 |
| Spectrum Housing Group Limited | £23,177,026 | 602 | 89 |
| Walsall Housing Group Limited | £22,074,014 | 751 | 139 |
| Isos Housing Limited | £20,559,000 | 586 | 19 |
| Housing & Care 21 | £20,450,000 | 689 | 75 |
| Galliford | £18,835,000 | 530 | 0 |
| Accord Housing Association Limited | £18,289,600 | 652 | 12 |
| Keepmoat Plc | £17,722,000 | 439 | 0 |
| Home Group Limited | £17,455,000 | 352 | 452 |
| Paradigm Housing Group Limited | £16,214,000 | 583 | 649 |
| Wakefield And District Housing Limited | £15,000,000 | 500 | 0 |
| Devon and Cornwall Housing Limited | £14,632,000 | 500 | 0 |
| Together Housing Association Limited | £14,190,000 | 376 | 0 |
| Newcastle City Council | £11,840,000 | 449 | 0 |
| Lovell | £11,760,000 | 420 | 0 |
| Ashley House | £11,512,250 | 331 | 0 |
| Stonewater Limited | £10,613,516 | 422 | 0 |
| Sovereign Housing Association Limited | £9,908,582 | 189 | 0 |
| WM Housing Group Limited | £9,367,500 | 307 | 32 |
| The Swaythling Housing Society Limited | £8,420,000 | 248 | 54 |
| Knightstone Housing Association Limited | £7,945,000 | 227 | 0 |
| Shropshire Housing Limited | £7,875,378 | 238 | 0 |
| The Guinness Partnership Limited | £7,864,999 | 259 | 0 |
| Ongo Homes Limited | £7,750,000 | 257 | 0 |
| Knowsley Housing Trust | £7,480,726 | 232 | 0 |
| Orwell Housing Association Limited | £7,428,846 | 294 | 0 |
| Southway Housing Trust (Manchester) Limited | £7,356,950 | 291 | 0 |
| Fortis Living | £7,257,600 | 250 | 0 |
| Stoke on Trent City Council | £7,215,000 | 161 | 0 |
| Rotherham Metropolitan Borough Council | £6,810,000 | 227 | 0 |
| County Durham Housing Group Limited | £6,772,500 | 195 | 0 |
| First Choice Homes Oldham Limited | £5,973,000 | 181 | 27 |
| Cross Keys Homes Limited | £5,879,000 | 236 | 148 |
| Central Bedfordshire Council | £5,610,000 | 187 | 0 |
| Almshouse Consortium Ltd | £5,594,000 | 179 | 18 |
| Plus Dane Housing Group Limited | £4,970,000 | 159 | 33 |
| Southern Housing Group Limited | £4,887,500 | 155 | 0 |
| Grand Union Housing Group Limited | £4,868,000 | 135 | 104 |
| Hyde Housing Association Limited | £4,840,000 | 168 | 203 |
| Orbit Group Limited | £4,620,000 | 154 | 367 |
| Chelmer Housing Partnership Limited | £4,500,250 | 129 | 237 |
| B3 Living Limited | £4,485,000 | 116 | 106 |
| First Step Group Ltd | £4,325,378 | 136 | 0 |
| City of Lincoln Council | £4,210,000 | 103 | 0 |
| Countryside Northern | £4,200,000 | 150 | 0 |
| The Havebury Housing Partnership | £4,135,250 | 144 | 0 |
| Wulvern Housing Limited | £4,134,500 | 100 | 0 |
| Broadacres Housing Association Limited | £4,075,000 | 139 | 0 |
| Gentoo Group Limited | £3,901,500 | 115 | 0 |
| Watford Community Housing Trust | £3,900,000 | 112 | 0 |
| A2Dominion South Limited | £3,752,000 | 120 | 0 |
| Colne Housing Society Limited | £3,630,000 | 110 | 150 |
| Rochdale Boroughwide Housing Limited | £3,382,000 | 99 | 0 |
| One Vision Housing Limited | £3,285,000 | 116 | 0 |
| Viridian Housing | £3,194,111 | 100 | 0 |
| Chestnut Homes | £3,000,000 | 100 | 0 |
| Manchester City Council | £2,850,000 | 75 | 0 |
| Wyre Forest Community Housing Limited | £2,835,000 | 113 | 0 |
| City of York Council | £2,762,500 | 65 | 0 |
| Keelman Homes Limited | £2,725,000 | 86 | 0 |
| The ExtraCare Charitable Trust | £2,561,000 | 52 | 0 |
| Merlin Housing Society Limited | £2,498,280 | 89 | 0 |
| Adactus Housing Association Limited | £2,483,000 | 113 | 0 |
| Slayco Limited | £2,476,000 | 89 | 0 |
| Incommunities Group Limited | £2,312,250 | 69 | 0 |
| Two Castles Housing Association Limited | £2,310,000 | 70 | 6 |
| Estuary Housing Association Limited | £2,250,000 | 75 | 11 |
| Connect Housing Association Limited | £2,240,000 | 68 | 0 |
| Empowering People Inspiring Communities Limited | £2,075,000 | 83 | 0 |
| Hightown Housing Association Limited | £2,003,500 | 73 | 0 |
| Soha Housing Limited | £1,975,000 | 77 | 0 |
| Trent & Dove Housing Limited | £1,945,000 | 50 | 0 |
| Halton Housing Trust Limited | £1,940,000 | 62 | 0 |
| Solihull Metropolitan Borough Council | £1,876,000 | 67 | 0 |
| Oldham Metropolitan Borough Council | £1,830,000 | 70 | 0 |
| The Abbeyfield Kent Society | £1,828,150 | 51 | 0 |
| South Yorkshire Housing Association Limited | £1,770,000 | 50 | 0 |
| City of Bradford Metropolitan District Council | £1,750,000 | 50 | 0 |
| Leeds City Council | £1,750,000 | 50 | 0 |
| Salvation Army Housing Association | £1,750,000 | 50 | 0 |
| Sempra Homes Ltd | £1,708,145 | 59 | 0 |
| Cherry Management Ltd | £1,620,000 | 50 | 0 |
| AmicusHorizon Limited | £1,600,000 | 64 | 0 |
| MHS Homes | £1,590,000 | 53 | 0 |
| Esh Acorn Homes | £1,560,000 | 47 | 0 |
| Loddon Homes Limited | £1,538,290 | 78 | 0 |
| The Abbeyfield Society | £1,502,000 | 42 | 0 |
| Jessup | £1,408,000 | 44 | 0 |
| Magenta Living (Wirral Partnership Homes Limited) | £1,400,000 | 50 | 0 |
| Town and Country Housing Group | £1,386,080 | 53 | 41 |
| Curo Places Limited | £1,380,000 | 46 | 0 |
| Salix Homes Limited | £1,320,000 | 44 | 0 |
| Bristol CLT Limited | £1,125,000 | 25 | 0 |
| Sirona Care & Health | £1,095,038 | 39 | 0 |
| City West Housing Trust Limited | £1,080,000 | 36 | 0 |
| South Tyneside Housing Ventures Trust Limited | £1,050,000 | 30 | 0 |
| Hastoe Housing Association Limited | £985,000 | 31 | 2 |
| Gloucester City Homes Limited | £971,000 | 37 | 0 |
| Victory Housing Trust | £963,000 | 34 | 76 |
| Abbeyfield Southern Oaks | £960,000 | 24 | 0 |
| Abbeyfield Braintree, Bocking and Felsted Society Limited | £900,000 | 30 | 0 |
| GreenSquare Group Limited | £829,000 | 34 | 0 |
| Swan Housing Association Limited | £822,000 | 39 | 0 |
| Midland Heart Limited | £800,000 | 20 | 0 |
| Elim Housing Association Limited | £700,000 | 20 | 0 |
| Ashford Borough Council | £660,000 | 30 | 0 |
| Broadland Housing Association Limited | £644,000 | 28 | 0 |
| J & M Residential Lettings Limited | £636,000 | 16 | 0 |
| Creative Support Limited | £630,000 | 18 | 0 |
| Sentinel Housing Association Ltd | £614,600 | 35 | 0 |
| YMCA Downslink Group | £546,000 | 21 | 0 |
| Harrogate Borough Council | £480,000 | 16 | 0 |
| Craven District Council | £372,394 | 9 | 0 |
| Chapeltown Cohousing Ltd | £360,000 | 8 | 0 |
| East Riding Of Yorkshire Council | £350,000 | 10 | 0 |
| Oxford City Council | £350,000 | 7 | 0 |
| Calico Homes Limited | £345,000 | 10 | 0 |
| Captiva Homes Limited | £325,000 | 13 | 0 |
| Alpha (RSL) Limited | £324,000 | 19 | 0 |
| Fairoak Housing Association | £310,749 | 6 | 0 |
| Elite Property Services | £310,550 | 13 | 0 |
| BHA Housing 2014 Limited | £300,000 | 10 | 0 |
| Wolverhampton City Council | £300,000 | 10 | 0 |
| Hellens Residential Limited | £297,000 | 11 | 0 |
| Catalyst Housing Limited | £270,000 | 9 | 210 |
| South Lakes Housing | £245,000 | 7 | 0 |
| Adur District Council | £227,627 | 7 | 0 |
| Aster Group Limited | £180,000 | 6 | 0 |
| South Derbyshire District Council | £180,000 | 6 | 0 |
| Cherwell District Council | £160,000 | 8 | 0 |
| Cheltenham Borough Homes Limited | £150,000 | 5 | 0 |
| Nottingham City Council | £140,000 | 10 | 0 |
| Flagship Housing Group Limited | £112,500 | 5 | 0 |
| South Staffordshire Housing Association Limited | £45,000 | 3 | 0 |
| Aldwyck Housing Group Limited | £0 | 0 | 358 |
| London & Quadrant Housing | £0 | 0 | 25 |
| Metropolitan Housing Trust Limited | £0 | 0 | 639 |
| Moat Homes Limited | £0 | 0 | 107 |
| Paragon Community Housing Limited | £0 | 0 | 33 |
| Places for People Group Limited | £0 | 0 | 182 |
| Thames Valley Housing Association Limited | £0 | 0 | 132 |
| Worthing Homes Limited | £0 | 0 | 22 |
| Grand Total | £1,283,280,182 | 39,403 | 7,131 |
Got a story? Email news@theconstructionindex.co.uk