After nearly 30 years running the business, group managing director and chief executive Jamie Boot is retiring from day-to-day control at the end of the year to become non-executive chairman.
With effect from 31st December 2015, chairman John Brown, along with non-executive director Mike Gunston, will retire from the board having each completed nine years' service.
John Sutcliffe (pictured below), who has been group finance director for the past nine years, will take over from Jamie Boot as chief executive. Group financial controller Darren Littlewood is taking over as group finance director.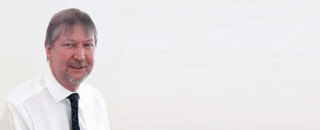 Jamie Boot joined the company in 1979 and was appointed to the board in 1985.  He became group managing director in 1986.
Chairman John Brown said: "Jamie has run the business very successfully for almost 30 years and I can think of no better successor, looking after shareholders' interests into the future. The business operations and longer term strategic goals of the Henry Boot Group have been extremely well managed by this team, and I feel very confident that Jamie, John and Darren will take Henry Boot from strength to strength in the future."
Three new independent non-executive directors have also been appointed, with effect from 1st October 2015. These are Joanne Lake, Peter Mawson (former chief executive of Donaldsons and West Northamptonshire Development Corporation) and Gerald Jennings (formerly of Land Securities).
Got a story? Email news@theconstructionindex.co.uk