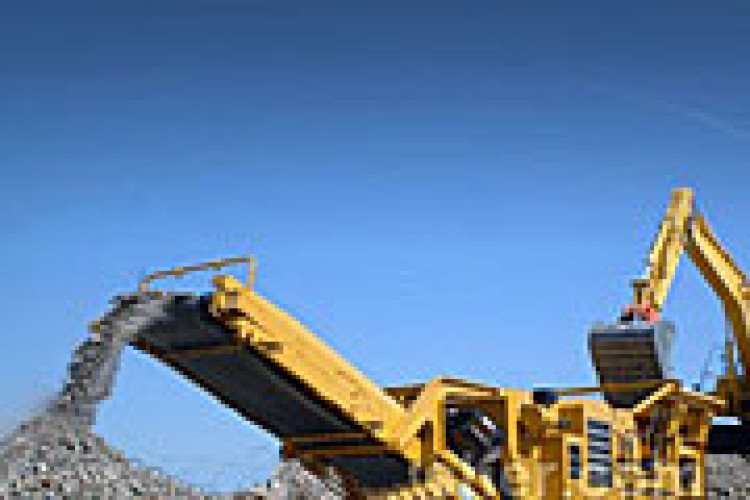 Data from the Mineral Products Association (MPA) indicates further growth in the construction industry across England, Scotland and Wales during the spring with members seeing a continuation in the rise in the sales that began in mid 2013.
Both asphalt and sand & gravel saw a 4% year-on-year increase during the second quarter of 2014.
Although ready mixed concrete sales fell 3.2% over the period, the decline should be viewed in the context of the very high volumes seen last year, the MPA said, insisting that the underlying market trends remain positive.
Sales of MPA materials generally provide an early indicator of official construction output data. These figures suggest that official construction output figures will show a return to growth for the third quarter of the year after a second quarter slow-down.
Despite continuing growth, aggregates output is still well down on 2006-07 levels. Even with 3% growth trends, markets would not regain pre-recession levels until after 2020, the MPA said.
MPA chief executive Nigel Jackson said: "We are seeing continuing general growth in mineral products markets although, as expected, the speed of underlying growth has slowed from the end of 2013. We believe our figures indicate that the second quarter reduction in construction activity highlighted in the recent GDP announcement is a blip and construction will be positive for the year. If the necessary increase in housing starts can be delivered and promised infrastructure investments are implemented, we should see further improvements in industry markets. But this will of course depend on potential economic headwinds and political uncertainties that lie ahead.
"One issue which MPA members are beginning to raise concerns about, particularly in markets which are seeing strong growth such as sand and gravel aggregates in the southeast, is whether the planning system will be able to deliver the permissions required to meet aggregates demands associated with future housing and development activity. This is an issue the industry and national and local government will have to monitor and manage carefully going forward if supply constraints which could impact on growth are to be avoided."
The figures below give sales trends by volume of material sold for a consistent sample of Mineral Products Association members comprising 80% of the GB market for crushed rock aggregates, sand & gravel aggregates and asphalt, 60% for ready-mixed concrete and 85% for cement.
% change over same period of previous year
2013 QTR 1

2013 QTR 2

2013 QTR 3

2013

QTR 4

2013
YEAR

2014

QTR 1

2014

QTR2

Crushed Rock

-3%

15%

7%

10%

7%

18%

9%

Sand & Gravel

-10%

11%

12%

18%

8%

15%

4%

Asphalt

-18%

9%

11%

14%

4%

17%

4%

Ready mixed  Concrete

-2%

23%

12%

12%

11%

4%

-3%

**

**

**

**

6.9%

**

**
*Cement refers to all cementitious materials.
** In the wake of intervention by the Competition Commission, cement data is now published only on an annual basis
Got a story? Email news@theconstructionindex.co.uk