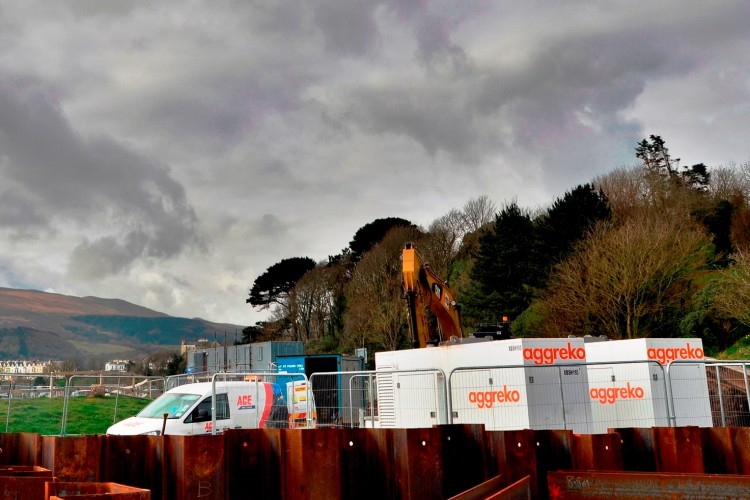 Manx Utilities' £6m project, which is scheduled for completion in Spring 2017, will replace outdated infrastructure with a new pipeline and pumping station. The construction project is being led by main contractor Auldyn Construction.
Aggreko is supplying two 200kVA generators to power a temporary dewatering plant while the permanent infrastructure is completed. The company is also supplying 12 pumps to support construction of the new permanent dewatering plant. 
ACE Hire & Sales, which is located on the island, is taking care of refuelling of the diesel generators, together with servicing and maintenance.
Aggreko has synchronised the two generators so that if one should break down, the other will support the full electrical load – causing no disruption to the construction and civil engineering project. 
Keith Watterson, general manager for ACE Hire & Sales, said: "Aggreko was able to support us in delivering power to this major construction project. The synchronised generators provide a failsafe solution to maintain a continuous power supply. As a local business, we are able to refuel the generators and take care of servicing and preventative maintenance to ensure the technology is in peak condition and operating at optimum efficiency." 
The new sewage treatment plant will ensure that Ramsey meets stringent EU bathing water quality standards.
Got a story? Email news@theconstructionindex.co.uk