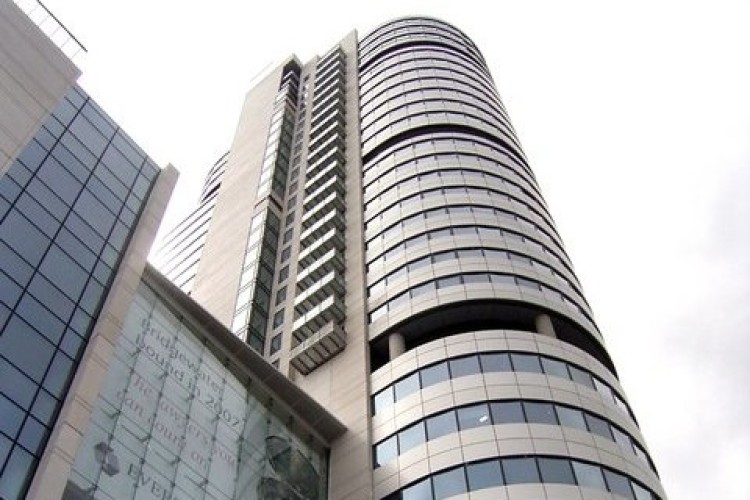 CPPI Bridgewater Place has agreed to pay the council £903,000 to cover expenditure to date, including frequent road closures whenever it gets windy.
Future high winds protocol-related costs incurred by the council will also be met as work takes place by CPPI's contractors to install a complex design solution to the wind issues. The contractual indemnity guarantees full reimbursement without dispute or delay, the council said.
The 32-storey building was designed by architect Aedas and built in 2007. The wind tunnel effect caused by the building has led to numerous incidents, including the death of 35-year-old Dr Edward Slaney in 2011, who was crushed to death by a lorry that blew over.
The council carried out work to identify the necessary safety measures and funded their installation and implementation on an interim basis to protect the public.
The building owner has now agreed to meet the costs of the road closures, along with the legal costs and money spent by the council initiating and working with wind experts on the original design solution plans before CPPI agreed to take them on and develop them.
Councillor Richard Lewis, Leeds City Council's executive member for regeneration, transport and planning, said: "As a council we are clear that the danger posed by this building to the public is unacceptable and we have tirelessly pushed for nothing less than the best possible solution to this situation. We did not wait for the owners to act on their responsibilities but continued to put pressure on them while we set about working with leading wind experts to tackle these issues. While doing so we also addressed the junction's safety through installation of barriers and railings, along with closures in times of high winds.


"This agreement means we are now able to recover the costs to council taxpayers of pursuing the solution and protecting the public while the owners got their plans in place."
Once the owners have completed the work, the high winds protocol will be revised in line with the effectiveness of the solution and any future costs to the council would also be covered.
Leeds City Council has been pushing for a detailed design solution to combat problems caused by high winds around the city's tallest building since early 2008. A design scheme was approved in November 2014 involving a system of screens and canopies on the building and in the surrounding area, along with a series of perforated 'baffles' – described as like aircraft wings – at least six metres above the road.
The council also put in 180 metres of guard rail around the building, which is also known as the Dalek.
High-sided vehicles over 7.5 tonnes were diverted away from Neville Street when wind speeds topped 45mph from a westerly direction. This was upgraded to a permanent ban on all HGVs from Victoria Bridge, whatever the weather. Electronic warning signs to all road users are also automatically triggered when wind reaches 35mph.
Got a story? Email news@theconstructionindex.co.uk