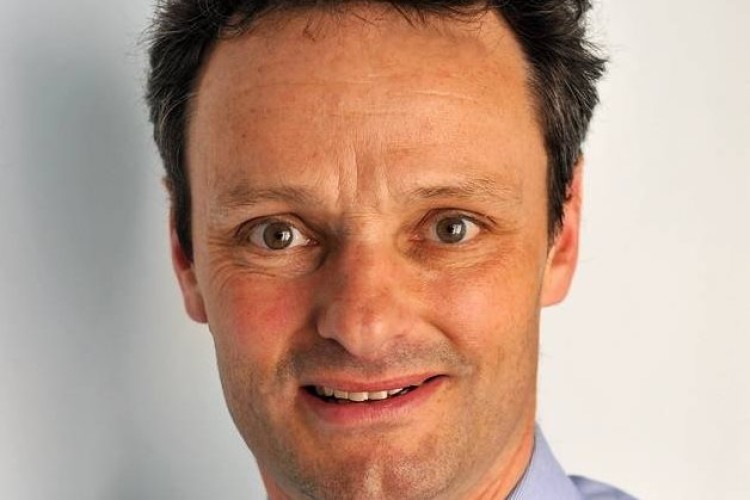 More than 60 trade bodies have thrown their weight behind the campaign for a private member's bill introduced by Waveney MP Peter Aldous, a former charted surveyor.
It is being called the largest coalition that the construction industry has ever managed to muster.
The Aldous bill seeks to amend the 1996 Construction Act and ensure that retentions within construction are held in a third party trust scheme. This would help to protect companies in the construction supply chain from insolvency and payment uncertainty. It passed its first reading in January. The second reading is scheduled for Friday 27th April.
Private members' bills, introduced at the initiative of backbench MPs without formal government backing, fail more often than they succeed but momentum is building behind this one. Carillion collapsing six days after the Bill's first reading has pushed payment abuse up the political agenda.

Awareness of the bill and support for Peter Aldous are being coordinated by the Building Engineering Services Association (BESA) and the electrical contractors association (ECA).  
ECA director of business Paul Reeve said: "Quite simply, the time for major change to retentions is now. Putting retentions in trust would help to protect the supply chain from future upstream insolvency, and it would reduce the amount held in retentions when buyers see that they can no longer use suppliers' cash to support their own business model."
BESA public affairs & policy manager Alexi Ozioro said: "Levels of support for the bill are very encouraging, and this is a real opportunity for government to show it can respond to urgent developments and legislate on more than just Brexit. It will take months, maybe years, to feel the full effect of Carillion, and what this bill will do is make sure thousands of people can enjoy a more secure future."
The full list of 64 industry organisations supporting the Aldous bill is:
Apprenticeships 4 England (App4Eng)
Asbestos Removal Contractors Association (ARCA)
Association of Brickwork Contractors
Association of Ductwork Contractors and Allied Services (ADCAS)
Association of Fencing Industries
Association of Geotechnical & Geoenvironmental Specialists (AGS)
Association of Independent Professionals and the Self Employed (IPSE)
Association of Plumbing and Heating Contractors (APHC)
British Blind & Shutter Association
British Board of Agrément
British Constructional Steelwork Association (BCSA)
British Drilling Association (BDA)
British Electrotechnical and Allied Manufacturers Association (BEAMA)
British Flue & Chimney Manufacturers Association (BFCMA)
British Property Federation
British Refrigeration Association (BRA)
British Woodworking Federation
Builders Merchants' Federation (BMF)
Building Controls Industry Association (BCIA)
Building Engineering Services Association (BESA)
Building Engineering Services Competent Assessment (BESCA)
Chartered Association of Building Engineers (CABE)
Chartered Institute of Plumbing and Heating Engineering (CIPHE)
Confederation of Construction Specialists
Confederation of Roofing Contractors
Contract Flooring Association
Drilling and Sawing Association
Electrical Contractors Association (ECA)
Electrical Contractors' Association of Scotland (SELECT)
Fan Manufacturers' Association
Federation of Environmental Trade Associations (FETA)
Federation of Master Builders (FMB)
Federation of Small Business (FSB)
Federation of Traditional Metal Roofing Contractors (FTMRC)
Finishes and Interiors Sector (FIS)
Fire & Security Association (FSA)
Glass & Glazing Federation
Ground Source Heat Pump Association (GSHPA)
Guild of Architectural Ironmongers
Heat Pump Association (HPA)
Heating, Ventilation and Air Conditioning Association (HEVAC)
House Builders Federation (HBF)
Institute of Clerks of Works of Great Britain
International Powered Access Federation (IPAF)
Kitchen Bathroom & Bedroom Specialists Association (KBSA)
Lead Contractors Association
Lift and Escalator Industry Association (LEIA)
Local Authority Building Control (LABC)
Modular and Portable Building Association (MPBA)
National Access & Scaffolding Confederation (NASC)
National Association of Shopfitters
National Federation of Builders
National Federation of Demolition Contractors (NFDC)
National Federation of Roofing Contractors
Painting & Decorating Association
Process Innovation Forum (PIF)
Property Care Association
Roofing Industry Alliance
Scaffolding Association
Scottish and Northern Ireland Plumbing Employers' Federation (SNIPEF)
Specialist Engineering Contractor's Group (SEC Group)
Stone Federation of Great Britain
Structural Timber Association
Thermal Insulation Contractors Association (TICA).
Got a story? Email news@theconstructionindex.co.uk