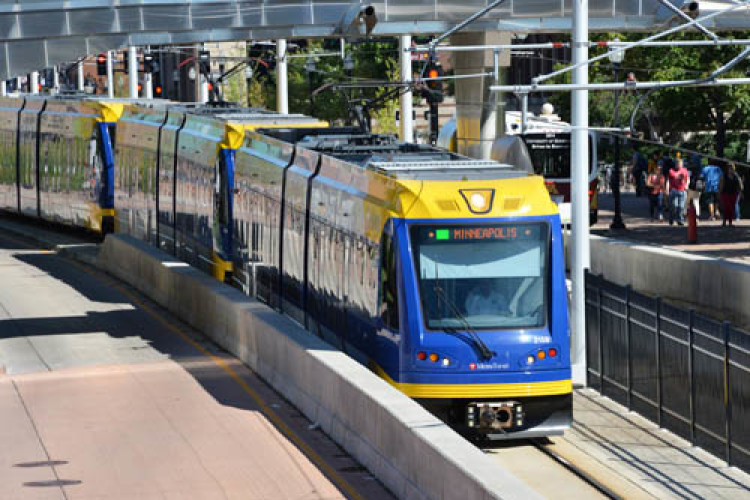 The chair of the Metropolitan Council for the twin cities of Saint Paul and Minneapolis is recommending the rejection of the bids for the Southwest LRT on the grounds of responsiveness and price. The bids ranged in price from US$796.5m to US$1.08bn.
This chair's recommendations will be voted on at a special council meeting on 20 September.
The bids were opened last month and represent the bulk of the construction work involved in building the tracks, road, bridges, trails, tunnels, stations, and other facilities needed for the 14.5-mile line. light rail line.  
The determination that the bids were too high was made in close consultation with Hennepin County as the primary local funder of the project. There were also responsiveness issues, which means a bid did not meet all the requirements of the bid documents.

Chair Alene Tchourumoff is also recommending the council vote to direct project staff to look at ways to reduce cost and prepare to reissue the invitation for civil construction bids in October. "We must look closely at ways to modify the specifications for these bids in a way that will reduce project costs where possible," said Tchourumoff. "Working together with Hennepin County, I think we can bring innovative cost reduction strategies to the table and ultimately find efficiencies in this procurement. We're going to be sharpening our pencils, and we encourage the contractors to do the same."
Pending Council approval of this action, staff will begin working on possible modifications, with a plan to reissue the procurement in October. The bids are scheduled to be opened in December and awarded in March 2018. This delays the project by four months, moving the opening of the line to 2022.
This would also delay the application for and receipt of the Full Funding Grant Agreement (FFGA) from the Federal Transit Administration (FTA). The federal share of the US$1.858bn project is US$929m.
The bids were:
Ames Kraemer:  US$796,517,023
Lunda McCrossan:  US$807,888,309
Southwest Rail Constructors:  US$1,068,703,540
Southwest Transit Constructors:  US$1,080,081,811.
Got a story? Email news@theconstructionindex.co.uk