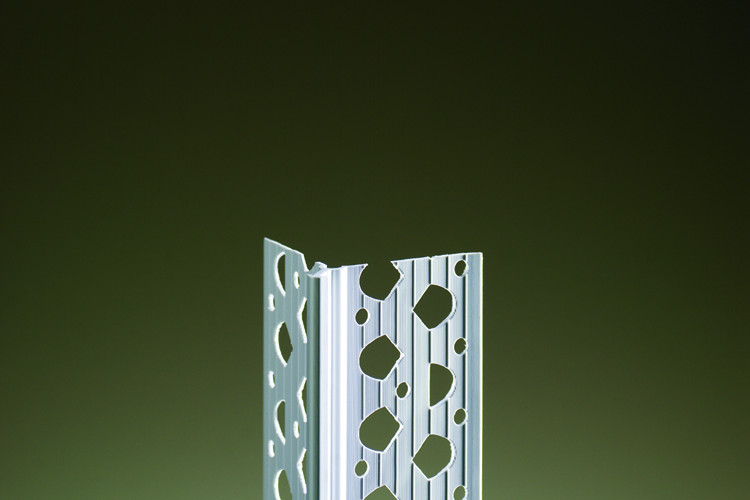 The beads, which are ideal for both new build and refurbishment jobs, are designed for use externally, where galvanised beads are not recommended, or internally, where there are high levels of moisture and damp.
Boasting all the benefits of traditional metal beads, Catnic's PVCu plasterers' beads offer a number of advantages.  The result is a product that not only offers elegant solutions with an exceptional aesthetic finish but one that is also easy to use, aiding the tradesman's work.
Manufactured from virgin polyvinylchloride, the material is external window grade, UV stable and eliminates cold-bridging.  It enables the PVCu beads to be extremely durable due to its non-corrosive and impact-resistant properties, allowing the product to withstand most site damage, which is an added benefit to the tradesman.  What's more, Catnic's PVCu beads are unaffected by weathering and resist chemical attack and will not deteriorate during it's lifetime, therefore boasting longevity.   
For the installer, Catnic's PVCu beads are very easy to use and simple to install. They are lightweight, easy to handle, can be easily cut and have no sharp metal edges, which can cause injury.  In terms of adhesion, Catnic's beads boast an extremely strong bond, thanks to its Pro-Grip adhesion system, which helps to prevent slippage that is often experienced with traditional PVCu beads.  The system is created through tiny grooves engineered into the face of the bead, ribs and undercut perforations.  This increases the surface area, which, in turn, creates a stronger bond with the plaster or render.

The beads are available in six colours – white, ivory, terracotta, light grey, brown and black – to suit a variety of plastering and render applications.  To allow extra flexibility, Catnic is able to provide the beads to match any render or plaster colour; a RAL number is all that is required.
Catnic's PVCu beads are available in eight designs – the Angle Bead, Twin Nose Angle Bead, Thin Coat Angle Bead, Thin Coat Arch Bead, Plaster Stop Bead, Bell Cast Bead, Drip Bead and Movement Bead. So, whatever the required finish, Catnic's range can meet any application requirement.
Richard Price, Technical Director at Catnic commented, "With such a vast and highly durable range, Catnic's PVCu beads are ideal in helping the tradesman achieve a high quality finish, whatever the application.  What's more, they are extremely easy and quick to install, further aiding the tradesman." 
Got a story? Email news@theconstructionindex.co.uk