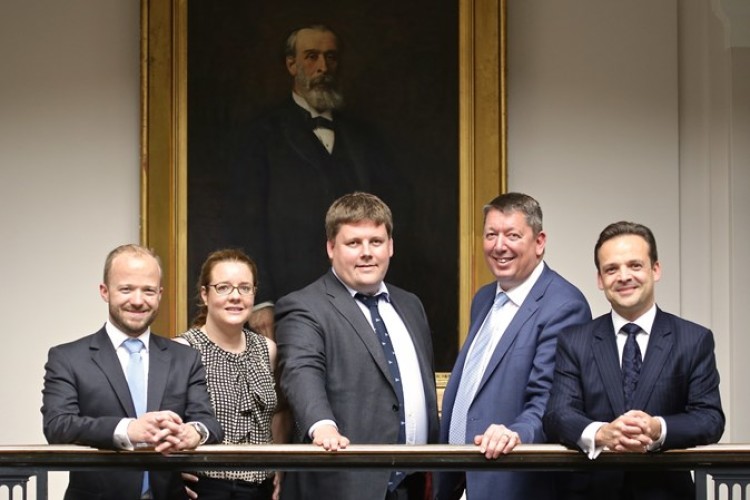 The newly-created, special purpose company Bazalgette Tunnel Limited is in line to own, finance and deliver the project. Its shareholders are a consortium of investors comprising funds managed by Allianz Infrastructure Luxembourg, Amber Infrastructure Group, Dalmore Capital Limited, DIF from the Netherlands and International Public Partnerships (INPP). INPP disclosed that it was investing up to £210m in the project.
The chosen consortium will become the owner of the Thames Tideway Tunnel project, responsible for delivering the design, construction, financing and operation. The appointment is subject to formal designation and licensing by the water industry regulator, Ofwat.
Bazalgette Tunnel Ltd will be independent of Thames Water and have its own licence from Ofwat. It will be responsible for delivering the Thames Tideway Tunnel, which is designed to tackle the discharge of untreated sewage into the tidal River Thames through central London and to increase capacity in the London sewerage network.
There was only one other group bidding, which was led by Canadian fund Borealis, with M&G and the Universities Superannuation Fund alongside it.
In a statement Thames Water said: "Thames Water Utilities Limited looks forward to working with the preferred bidder to reach award of the infrastructure provider licence."

The Thames Tideway Tunnel will stretch 25 km (15 miles), largely beneath the bed of the River Thames, from Acton in the west to Abbey Mills near Stratford in the east. There it will join up with the Lee Tunnel, currently under construction by Thames Water.
The key personnel driving the project remain unchanged. Sir Neville Simms remains chairman of the infrastructure provider and former Crossrail programme director Andy Mitchell remains chief executive.
Construction of the £4.2bn project (2011 prices) will be under three main contracts.  The construction preferred bidders were announced in February 2015, with BMB JV (BAM Nuttall, Morgan Sindall and Balfour Beatty) selected for the West contract, FLO JV (Ferrovial Agroman UK and Laing O'Rourke Construction) for the Central contract and CVB JV (Costain Vinci Construction Grands Projects and Bachy Soletanche) for the East contract.  Construction is expected to start in 2016 and reach completion by 2023. 
Financial close is expected later in the summer, and then all the contracts will be signed. Thames Water said that fierce competition among bidders had "paved the way for a substantial reduction in the maximum impact the project is expected to have on customers' bills". The project remains controversial with some believing that the Thames Tideway Tunnel is a costly solution to cleaning up the Thames. Project sponsors are therefore keen to play down the £4.2bn bill that will ultimately have to come from customers, along with any additional profits and dividends that the Bazalgette Tunnel investors might be expecting to extract from them.
Got a story? Email news@theconstructionindex.co.uk