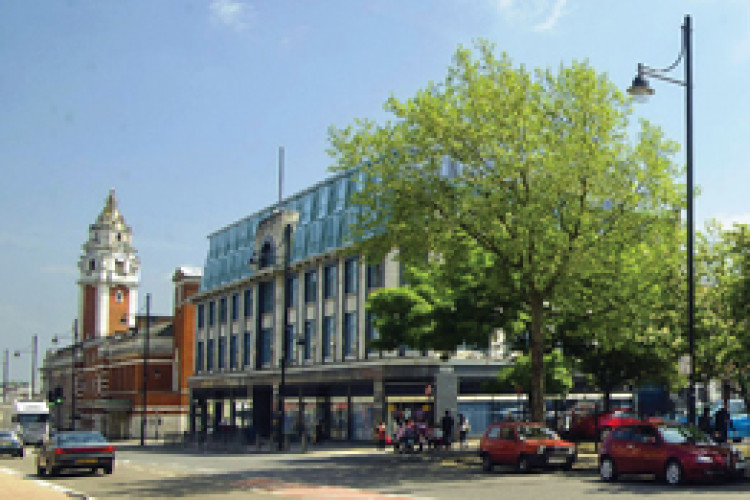 Following a month that saw the BCLive league table come tantalisingly close to breaking through the £5bn mark for the first time, it is becoming increasingly difficult to remain cautious and sceptical.
But with industry insolvencies still racking up and the latest monthly stats queered by some exceptional contract wins, my glass must remain half empty for the time being.
Merseylink, a joint venture between Kier, FCC Construccion and Samsung, landed the £600m contract to build a bridge over the River Mersey as part of the Mersey Gateway project.
But even that was overshadowed by an astonishing performance by VolkerWessels that saw the company bag £682m of refurbishment and repair works across a whole host of Network Rail stations, sweeping to the top of the BCLive league table in the process.
What is remarkable – given that the first blows in the run-up to the general election have already been exchanged – is that neither Vince Cable nor any of his ministerial colleagues has chosen to make mileage from this significant investment. We Brits are a relatively simple breed politically. For all our lofty ideals and occasional posturing as the World Police, we still tend to cast our vote based upon factors as simple as the amount of cash in our back pocket and the ease with which we can get to and from work.
That the government has chosen not to laud this potentially vote-winning investment from the Westminster rooftops is surprising in the extreme.
In third position this month, after Merseylink, is Morgan Sindall with an impressive £135m contract from Muse Developments for a redevelopment of Brixton town centre in south London. Morgan Sindall also landed the most number of contracts with a total of 21.

Sector-wise, housing remains the driver of the recovery with over £1.4bn worth of work awarded last month.
Despite all this – and possibly because we were all hit so hard and so deeply by the last recession – it is important that any confidence is tempered with the occasional reality check. Even though the UK has been officially out of recession for well over a year now, insolvencies still plague the construction sector. The much-publicised upturn remains centred on London with activity still patchy in the rest of the country; and materials prices and wages are on the rise once again.
The issue, of course, is that contractors large and small are still paying the cost of five or more years with little or no inward investment. Computer and communications systems are out of date, training was pushed onto the back-burner and equipment that would normally have been replaced after three or four years is now looking like a reject from the Antiques Roadshow.
Before any company can consider meeting a sudden spike in wage demands, it is likely that they will have to first plug the holes left by a recessionary period in which any non-revenue-generating expenditure was considered a mortal sin.
So yes, April was an incredible month for construction contract awards; one that should be shouted from the rooftops as a sure sign that the recovery is ongoing. But while we're all shouting, let's not ignore that tiny, sceptical and pessimistic voice in the back of our collective heads. 
This article first appeared in the May 2014 issue of The Construction Index magazine, which can be viewed in full at: http://epublishing.theconstructionindex.co.uk/magazine/may2014/
While the magazine is free to view online, a subscription is required to receive you own hard copy every month. This can be purchased for just £35 a year at http://www.theconstructionindex.co.uk/magazine
Got a story? Email news@theconstructionindex.co.uk