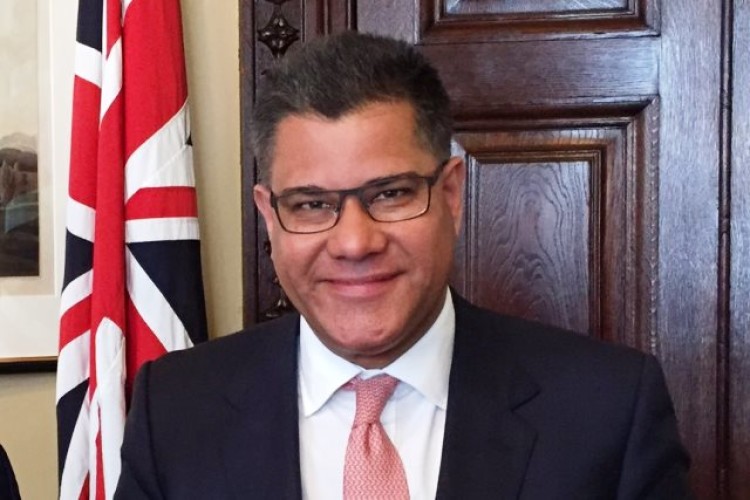 Alok Sharma is the sixth housing and planning minister that the country has had in seven years, following Grant Shapps, Mark Prisk, Kris Hopkins, Brandon Lewis, and for the last 10 months Gavin Barwell.
He replaces Gavin Barwell, who lost his marginal Croydon Central seat at the 2017 general election. Mr Barwell has, however, been made the prime minister's chief of staff. He was previously a Conservative Party apparatchik before entering parliament in 2010.
Alok Sharma was born in India but grew up in Reading. He graduated from Salford University with a degree in physics in 1988 and then qualified as a chartered accountant before moving into corporate finance.
He entered parliament in 2010 and was made a junior minister at the Foreign & Commonwealth Office in July 2016. He was also appointed as the prime minister's infrastructure envoy to India.
Mr Sharma tweeted: "#Honoured to be appointed minister of state for housing & planning to work on building the homes #Britain needs".

The Federation of Master Builders (FMB) said the new minister's priority was delivering on the recent housing white paper.
Brian Berry, chief executive of the FMB, said: "We welcome the appointment of Alok Sharma as the new minister of state for housing and planning. He assumes the role at a critical juncture for the delivery of the government's ambitious target to build 1.5 million homes between 2015 and 2022. Vital to this will be ensuring that the recommendations within the 2017 housing white paper, that aim to diversify the supply of new homes and revitalise the SME house building sector, are delivered in full. The previous housing minister Gavin Barwell deserves credit for his work in pushing forward a wide range of reforms, including those designed to tackle some of the barriers to growth faced by smaller scale builders, and we hope that Sharma can build on this legacy."
Mr Berry concluded: "That the Conservative Party's manifesto opened up the possibility of local authorities taking a more active role in house building suggests that the Government was still open to new and radical approaches to solving the housing crisis. It would be a shame if such radicalism was now dropped in light of a hung parliament."
The House Builders Association (HBA), part of the National Federation of Builders, took it as a good omen that Mr Sharma has previously spoke out against late payment for small and medium-sized (SME) businesses. Rico Wojtulewicz, policy advisor for the HBA, said: "We need to get on with the job of reforming the planning process, unlocking access to finance for SME house builders and enabling them to take on more apprentices. SMEs are the beating heart of local economies working within a 15-mile radius of their HQ, they contribute to filling regional skills and housing shortages.
"Our members, mostly SMEs, are encouraged by Mr Sharma's previous parliamentary work on tackling late payment, supporting sustainable development and valuing local employment.  As housing and planning minister we hope he will be a champion for SMEs."
Got a story? Email news@theconstructionindex.co.uk