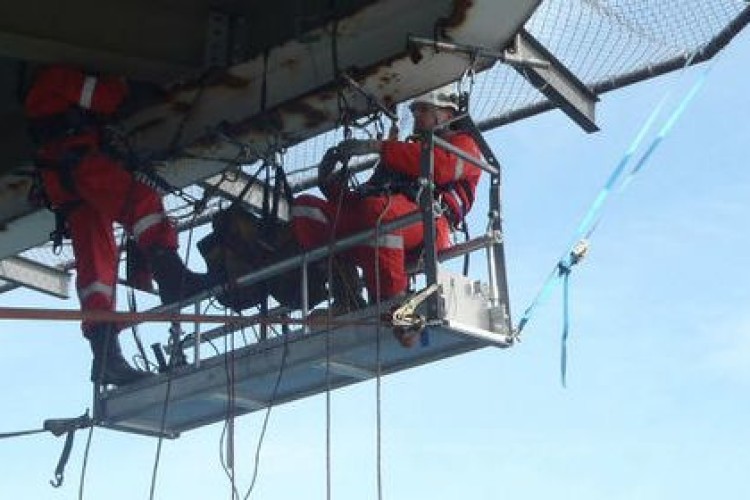 The transaction has a total enterprise value of approximately €230m (£164m) and is expected to close in the second quarter of this year.
It has the full support of Hertel's management though is subject to approval of competition authorities as well as completion of a consultation process with Hertel's works council.
The combined business will have a joint annual turnover in excess of €1.6bn and will employ 17,000 people with businesses in Europe, the Middle East, Caspian and Asia Pacific regions. . Both Altrad and Hertel realised some €800m turnover in 2014.
Hertel's offshore activities will not be included in the transaction, and the offshore business will change its name.
Altrad sees the acquisition of Hertel as a major step to become a leading technical service provider in Europe and getting access to the Middle East, Caspian and Asia Pacific in industrial services. Hertel will continue to operate under its current leadership and the Hertel brand.

The businesses of Altrad and Hertel are seen highly complementary, from customer, geographical, products and services perspectives. The rationale for combining the two companies includes the ability to have an increased presence in Europe with a portfolio of multi-disciplinary services to attract multinational customers searching for integrated solutions. The complementary nature of both products and services offered is also expected to accelerate cross-selling opportunities. And, being a scaffold manufacturer, Altrad will be able to supply Hertel directly with scaffold material, ensuring a security of supply.
"We consider Hertel a promising and exciting company with an attractive long-term growth potential, solid management and corporate values very similar to Altrad," said Altrad Group president Mohed Altrad. "Combining management teams with different sets of experience will enable us to actively exchange ideas and best practices thereby making the combination a benchmark in its industries."
Tom Bamelis, chairman of the Hertel supervisory board said: "During the 17 years that Sofinim and NPM Capital have been shareholders, Hertel has developed from a regional company to a leading industrial services supplier, active in Europe, the Middle East, Caspian and Asia Pacific. The shareholders have supported the development of the company throughout this period. They are convinced that the Altrad-Hertel combination will bring new opportunities for further profitable growth."
 "We are excited about this new step in the rich history of Hertel," said Victor Aquina, CEO of Hertel. "With dedication, we have been able to successfully finalise the turnaround of Hertel and developed a strong foundation, together with our shareholders, for a bright future for our company. Altrad will be an excellent partner enabling Hertel to realise its ambitions in accordance with our long term growth strategy. I am convinced that this transaction is in the best interest of Hertel , for our customers, our employees and our shareholders."
Got a story? Email news@theconstructionindex.co.uk