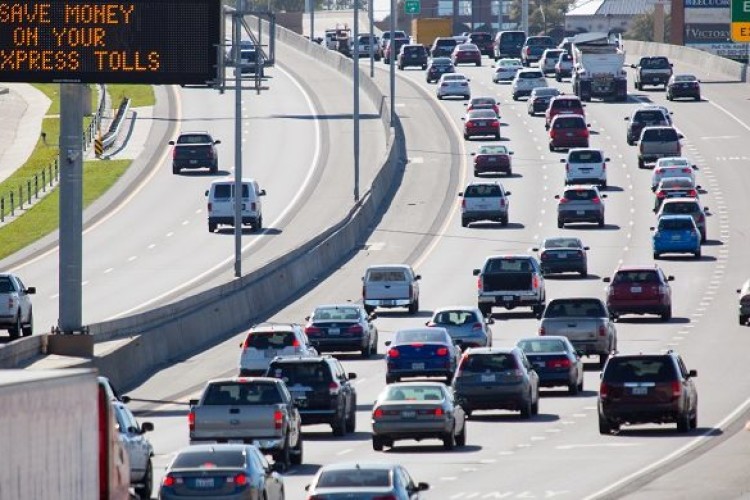 Ferrovial recorded earnings before interest, taxes, depreciation and amortisation (EBITDA) of €122m in the first half of 2018 after the €237m charge booked for possible losses on Amey's highways PFI contract in Birmingham (link opens in new tab).
EBITDA would otherwise have amounted to €359m. As a result of the charge, net income amounted to a loss of €72m.
The company's main infrastructure assets — 407 ETR in Toronto, Heathrow airport and the managed lanes in Texas — were described by Ferrovial as performing very well, providing €550m in EBITDA.
Revenues amounted to €5.935bn, supported by growth in Construction and services work in Spain and toll roads, which increased by 2.4% in like-for-like terms.
Ferrovial collected €307m in dividends from the assets in which it holds a stake. Divestments amounted to €48m in the first half of 2018, compared with €167m in the same period of 2017, which included 3.9% of Budimex and 51% of Norte Litoral in Portugal.

The company's backlog totals €30.174bn, of which the Services business accounts for €19.084bn and Construction for €11.090bn; 80% of the backlog is located outside Spain (74% in the case of Services and 90% in the case of Construction). The backlog does not yet include over €700m in international construction contracts that are pending financial close.
Ferrovial said that notable events in the period included the inauguration, two months ahead of schedule, of the North Tarrant Express extension in the Dallas-Fort Worth area of Texas, USA; the start of construction to renovate the international terminal at Denver Airport; and approval by the UK Parliament of Heathrow Airport's expansion.
New contracts included a rail transport concession in Wales, in consortium with Keolis; road building in Chile, the United States and Poland; and new building contracts such as the Polish History Museum and schools in Liberty County, Texas.
Construction revenues exceeded €2.437bn (+16.6% in like-for-like terms), of which 83% was from international business, concentrated mainly in the US and Poland. Budimex increased revenues by 17.3%, while Webber contributed €399m in the first half (+16.7% in like-for-like terms). The backlog stands at €11.090bn, pending inclusion of the international projects that are awaiting financial close.
Services revenues amounted to €3.238bn, and EBITDA, excluding the impact of the provision for the Birmingham contract, amounted to €153m.
Got a story? Email news@theconstructionindex.co.uk