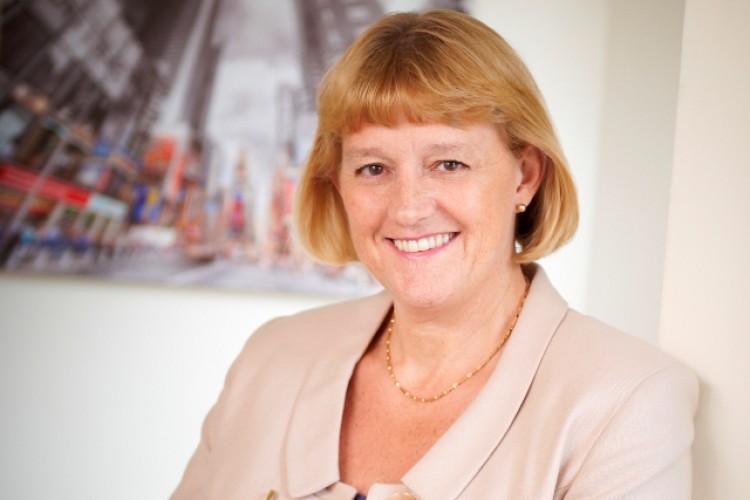 Louise Brooke-Smith was the first woman to head the Royal Institution of Chartered Surveyors (RICS) and was president in 2014/15.
She will now run Arcadis' town planning activities in the UK and head up a new business stream advising clients how to improve quality of life for their customers, their employees and the communities they serve.
Her new job title is Arcadis UK head of town planning and social value.
Andy Limage, Arcadis managing director, environment, said: "This is a really significant move for Arcadis here in the UK. Adding the expertise and vast experience of such a well-respected town planning consultancy to our existing offering is good news for our clients and our business. Having worked on some of the most complex and important town planning projects the country has seen in recent times means our clients are set to benefit from a genuinely first class team."

Louise Brooke-Smith said: "The devolution agenda, and all that it brings with it, has only increased the need for the very best when it comes to land use planning and development advice. Joining Arcadis at this key time means that we are able to offer the very best to both the nation's businesses and the communities they serve. Moving across in the additional capacity of leading the firm's social value capabilities is a clear signal of intent that Arcadis sees improving communities as a core area of work. Given the appetite and clear business case for inclusivity, the speed of change across construction, the impact of 'big data' and social needs in terms of housing and infrastructure, this will be central to the future of the built environment sector."
Alan Brookes, CEO of Arcadis UK, added: "Social value is an increasingly important part of our ongoing three-year plan, in terms of our staff, our clients and the communities they work with. We are excited to be welcoming Louise to add to our existing work in this arena, and will be explaining more about our strategy over the coming months."
Previous Arcadis acquisitions in the UK include EC Harris in 2011, and Hyder Consulting in 2014.
Got a story? Email news@theconstructionindex.co.uk