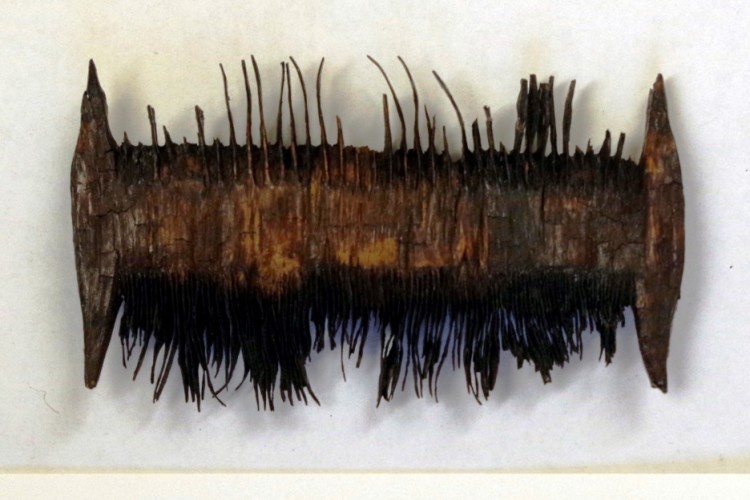 The artefacts were found by an archaeological team of around 60 people who have been working along the A1 between Leeming Bar and Barton for two years as part of a Highways England scheme to install an extra lane in each direction and improve the route to motorway standards. The scheme is set to open next year.
A selection of 50 artefacts from the Roman town at Catterick (Cataractonium), including coins, gaming counters and a perfectly preserved wooden comb, will be on display at the museum until October.
The archaeologists have uncovered more than 200,000 finds and sieved more than 84 tonnes of sediment samples. They have found numerous artefacts dating between the prehistoric and Roman periods.
Dr Hannah Russ, from Northern Archaeological Associates, said: "The quality and preservation of the artefacts and environmental remains from this scheme is outstanding. We are learning so many new things about the people who were living in the vicinity of the A1 in the past and I am delighted that we are now able to share our discoveries with local people."
Highways England project manager Tom Howard, said: "It is fascinating to discover that nearly 2,000 years ago the Romans were utilising the A1 route as a major road of strategic importance and using the very latest technological innovations from that period."
"We are doing the same thing today – using the latest technology to improve this important route and significantly reduce journey times."
Got a story? Email news@theconstructionindex.co.uk