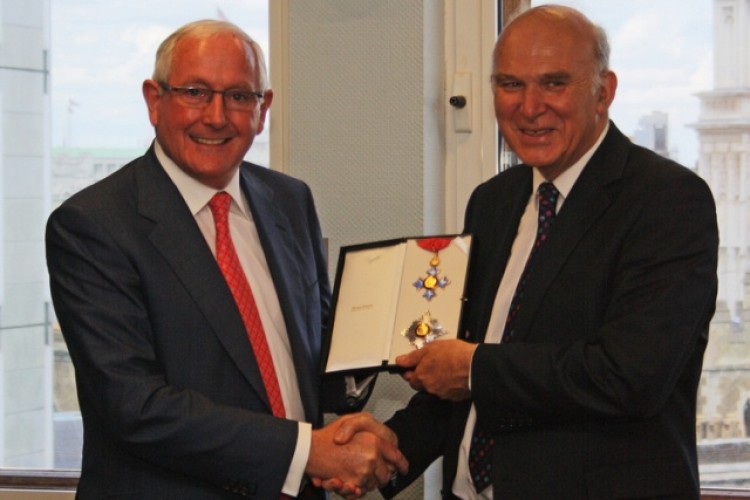 Mr O´Rourke moved from Dublin to England in 1966. He founded R O´Rourke & Son with his brother in 1977 and acquired the construction arm of John Laing in 2001 for the price of just £1.
With a turnover of more than £3bn, Laing O´Rourke is now one of Britain's biggest privately owned companies and largest construction groups.
As an Irish national, he is not entitled to a full knighthood, nor is he entitled to receive the honour from the Queen at Buckingham Palace. It was therefore presented to him by business secretary Vince Cable at government offices in London.
Mr Cable said: "Ray is widely respected across the construction industry as a leader of real stature. He has been a long-standing champion of the government´s construction industry improvement plan; demonstrating committed leadership, a focus on the customer and a quality-driven agenda.
"His use of lean construction methods and offsite manufacturing has eliminated waste and maximised efficiency. Coupled with his commitment to training people, this has helped Laing O´Rourke weather the downturn and serve as an exemplar for the rest of the industry. I´m delighted to present Ray with this important and hugely-deserved honour."
Got a story? Email news@theconstructionindex.co.uk