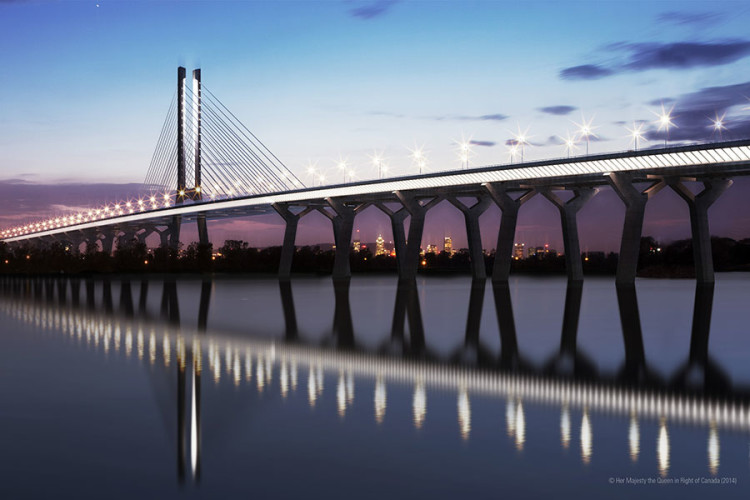 The tender is due to be issued this month for the new crossing, which will replace the existing Champlain Bridge and connect the Island of Montreal with the South Shore through highway junctions and smaller bridges.
Arup was appointed as technical advisor and engineer on the project. It has worked closely with architects Dissing+Weitling of Denmark and Provencher Roy Associés Architectes of Montreal, and with the support of Groupe SM for highway components.
The Arup team has also contributed to a new procurement approach as this will be the first time that a Canadian public private-partnership procurement will include a definition design to ensures that the architectural vision is realised. Qualified proponents invited to participate in the project's Request for Proposals (RFP) stage will have to comply with the design unveiled this week.
The government of Canada announced that there has been a strong response to the request for qualifications (RFQ). Six consortia comprising international and Canadian business responded to the RFQ and the three highest-scoring qualified respondents will be invited to participate in the RFP, which will be launched next month. Following the competitive process, the government of Canada will award the contract to the proponent with the lowest cost, technically compliant bid.
Got a story? Email news@theconstructionindex.co.uk