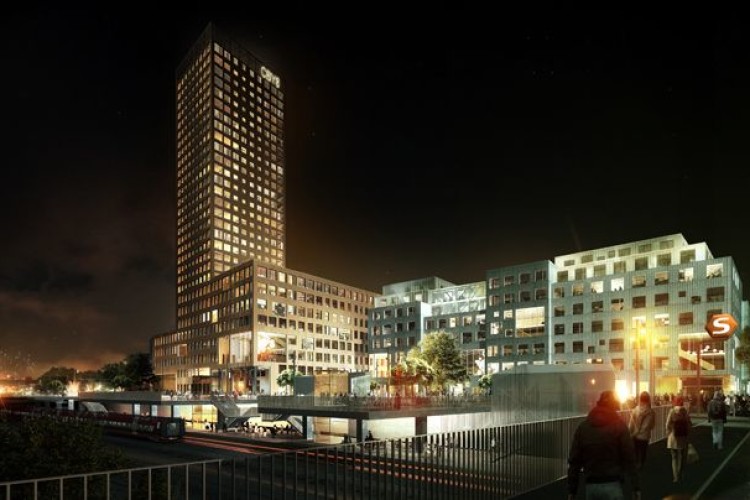 The closure of the Danish Carlsberg Brewery in Vesterbro in 2008 left the 33ha site, characterised by historical buildings, narrow streets, alleyways and squares, an ideal location for a new district of Copenhagen.
Atkins' remit includes design and engineering of all rail disciplines including overhead catenary, signal technology and security surveillance, passenger information, surveying and environmental studies. The work is being done in collaboration with Grontmij as the main consultant and civil engineer for the project, and architectural firm Gottlieb Paludan Architects. The major design and construction work will be carried out in two phases to allow the local rapid transit network which passes nearby to remain operational.


Atkins' project manager Lars-Kristian Sode said: "This new station will provide essential transport links to service the residential and commercial districts being built around the old site of the brewery. Atkins has a long experience of delivering complex rail projects in Denmark. Key to the success of this project will be coordination with all parties involved for the build while synchronising the decommissioning of the current station."
Over the next 15 to 20 years, Carlsberg Byen is developing and rebuilding the area, blending in its historical buildings of which many are preserved or deemed worthy of preservation. Some 3,000 homes will be built, with sites for businesses, retail outlets, culture and sports facilities and institutions. A campus for 10,000 students attending the University College of Copenhagen is also planned. The new station, due to open in 2016, is expected to be one of the busiest urban stations in Copenhagen and will replace Enghave station which currently serves the district.
Got a story? Email news@theconstructionindex.co.uk