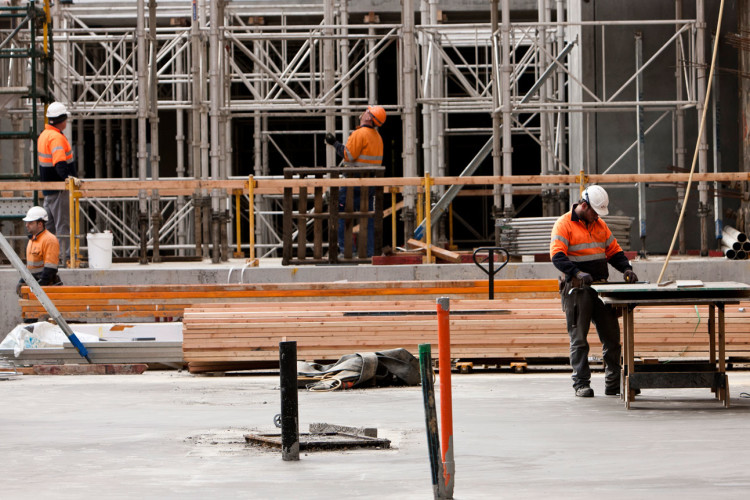 The Federal Court issued penalties totalling AU$81,600 to the Construction, Forestry, Maritime, Mining & Energy Union (CFMMEU) for the conduct of its assistant secretary, Jim O'Connor, and a site delegate. They attempted to coerce a subcontractor to terminate a worker's employment and replace him with a union office holder at the site in 2014. The CFMMEU was penalised AU$71,400 and the site delegate AU$10,200 for the conduct.
The court had previously penalised assistant state secretary Jim O'Connor AU$12,000 for his conduct at the site after he was found in contempt of court for breaching an earlier injunction.
The Federal Court found that in May 2014, the site delegate, Jack Merkx approached a subcontractor at the project on at least three occasions and demanded that the subcontractor terminate a worker because he would not join the, then, CFMEU.
Merkx and O'Connor then met with the subcontractor and demanded to know why the CFMEU office holder had not been found a job. Merkx said: "Why haven't you sacked that muppet… ? Why haven't you found Jason a job? He could be doing what [the worker's] doing. Merkx went on to say: "If your guys don't want to join the union, you should sack them and the union will find workers for BNC to hire."
In relation to the union office holder, O'Connor threatened "If you don't find him a job, we'll go to war with you. You know how it works."

At the time of the liability judgment Justice Besanko said: "The threat of going to war was a threat of unlawful, illegitimate, unconscionable action… they wanted BNC to employ Mr Clark who was on the CFMEU executive and they wanted the termination of [the worker's] employment because he would not join the CFMEU."
Justice Besanko in his penalty judgment went on to say: "There is no evidence of contrition and, in fact, the respondents sought to downplay the seriousness of the threat."
Australian Building & Construction Commission's commissioner Stephen McBurney said the court's findings reaffirmed that discrimination and threats of this nature will not be tolerated on Australian building sites. "It's unconscionable that CFMMEU officials saw fit to threaten a subcontractor and attempted to force him to sack a worker and replace him with a union office holder," he said. "The union officials showed complete disregard for the rights of the worker. Any worker must have a right to choose to join or not join a union. The CFMMEU officials also had no qualms about intimidating the subcontractor by threatening his business. The absence of contrition only adds to the gravity the unlawful conduct in this case."
In the first two months of this financial year - which began on 1 July - the courts have confirmed penalties of AU$1.04 million against the CFMMEU.
Got a story? Email news@theconstructionindex.co.uk