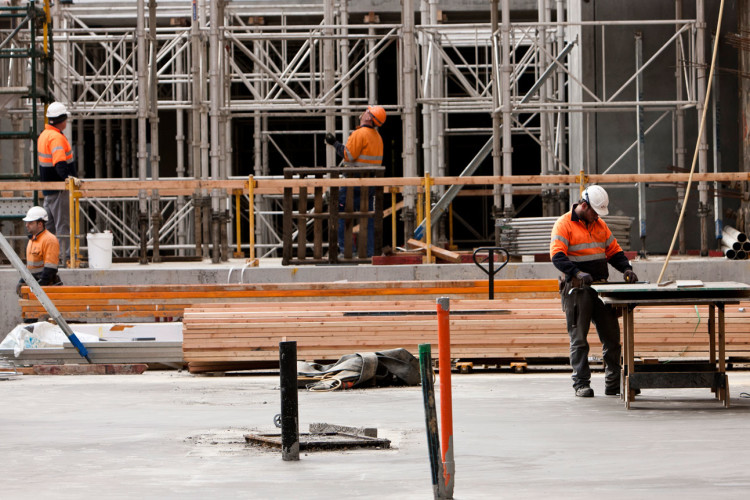 The Australian Building & Construction Commission (ABCC) has begun proceedings against the CFMMEU and two of its officials for allegedly contravening right of entry laws at the Living City Project in Devonport.
CFMMEU officials Richard Hassett and Kevin Harkins are alleged to have hindered, obstructed and acted in an improper manner on two separate occasions on 5 and 6 June 2017 and failed to comply with occupational health and safety requirements on the site.
In a statement of claim filed in the Federal Court in Tasmania, the ABCC has alleged that they attended the site office citing safety as a reason for their site entry. "Shortly after, when a site manager asked Mr Hassett for his entry notice, Mr Hassett gave the site manager the middle finger and said words to the effect 'Get f--ked, that will never happen'," said the statement.
Hassett then climbed into the cabin of a crane that was in operation and stopped it from performing its work for about 20 minutes while he spoke to the crane operator about pay rates and joining the union. Harkins was present during this exchange.


"At all times, the crane had a sign that stated 'No unauthorised interruption of operator during crane operation'," said the statement.  While speaking to the crane operator, Hassett called the construction manager and in the course of the conversation the construction manager told him to get off the crane as it was unsafe.
On the following day, Hassett entered the site and stopped the crane again while it was in operation.  
The maximum penalty for a breach of the Fair Work Act in this case is AU$54,000 for corporate bodies and AU$10,800 for individuals.
Got a story? Email news@theconstructionindex.co.uk