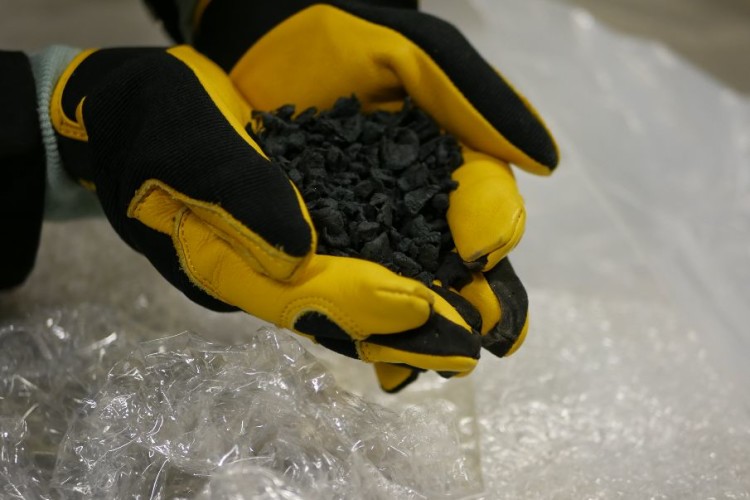 Contractor Downer and the South Australian city of Onkaparinga teamed up with resource recovery and recycling companies Close the Loop and Red Group for the project. A trial with the city of Hume in Victoria had been announced in May(link opens in new tab).
Downer worked closely with Close the Loop to tailor waste products such as soft plastics to suit a road construction application.
"Our close partnership with Downer, along with our collaborative partnership with Red Group has allowed us to design, develop and manufacture sustainable products using problematic waste streams," said Nerida Mortlock, general manager of Close the Loop Australia.
In total, approximately 139,000 plastic bags and items of packaging and 39,750 glass bottle equivalents were used along with toner from approximately 3,200 used printer cartridges and more than 50t recycled asphalt to create 265 tonnes of asphalt for the Caribbean Crescent in Happy Valley, South Australia.

Downer executive general manager road services Dante Cremasco said the project demonstrated the importance of partnerships to create economic, social and environmental value for products that would more than likely end up in landfill, stockpiled or as a pollutant.
"Further to the direct sustainability benefits, this cost competitive road product called Reconophalt has enhanced properties of improved strength and resistance to deformation making the road last longer, and allowing it to better handle heavy vehicle traffic," he added.
City of Onkaparinga mayor Erin Thompson said that the project was an exciting South Australian first and demonstrates council's commitment to working with industry on innovative and cost-effective solutions. "The City of Onkaparinga manages and maintains over 1,350km of sealed roads and works hard to ensure they're well maintained as cost effectively as possible and in line with leading asset management principles," said Thompson. "We also collect approximately 14,000 tonnes of recyclables every year. Major disruptions in international markets for recyclables over the last 12 months present significant challenges, as well as emerging opportunities.
"Creating local demand for recyclables products is one such opportunity and this is a fantastic example of what can be achieved by government working with industry."
Got a story? Email news@theconstructionindex.co.uk