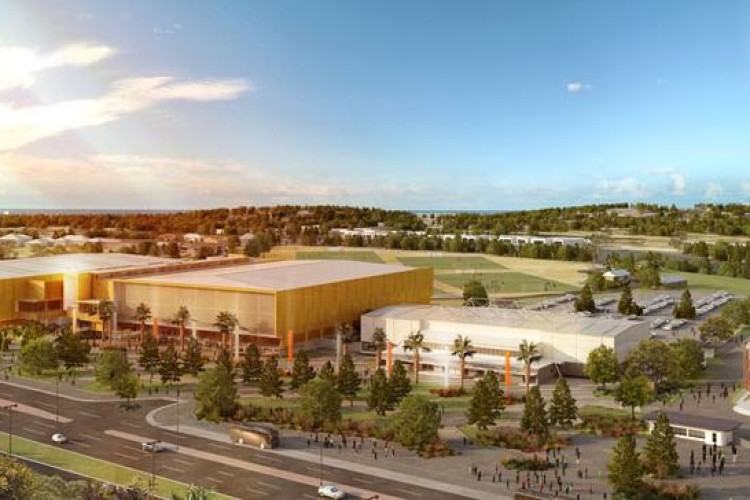 The Construction, Forestry, Mining & Energy Union (CFMEU) has been fined for work stoppages at the AU$126m (£73m) project on the Gold Coast. In a penalty decision, Justice John Reeves said the cost impact of the ongoing disruptions at the Carrara Sports & Recreation project had been estimated at over AU$700,000. The court on Friday imposed the maximum $54,000 (£31,450) penalty against the CFMEU, with Reeves noting the CFMEU's conduct resulted in "significant damage" to the lead contractor.
The court found the union had imposed twice-daily, two-hour union meetings over 17 working days in May and June 2016 in a bid to coerce the contractor to enter an enterprise agreement with the CFMEU.
Justice Reeves described the action as "deliberate" and "repeated" and had: "… continued after its immediate unlawful effect was achieved, namely, the withdrawal of the structural subcontractors' workers from the Carrara project site".
The dispute was brought to a halt after an injunction was secured to end the stoppages.


Union officers Andrew Watson and Shaun Desmond were also penalised AU$5,000 each for their role in the coercive conduct.
Justice Reeves cited the CFMEU's 23 prior coercion contraventions since 2010, including 11 contraventions since 2013. He described the union's history of contraventions as a "notorious fact", concluding that the CFMEU's "history of contraventions" "… requires a penalty that forces it to stop using such coercive conduct as a business model and the resulting penalty as a cost of doing business".
Acting commissioner of the Australian Building & Construction Commission (ABCC) Cathy Cato said the court's findings delivered an important message that such repeated conduct should not be tolerated. "The decision confirms that a business model based on illegitimate tactics to stop work is not acceptable on Australian construction sites," she said. "This case highlighted yet another example of important public infrastructure being stopped through unlawful action.
"The judge has sent a strong message that paying a penalty following coercive conduct should not be treated as the cost of doing business."
Got a story? Email news@theconstructionindex.co.uk