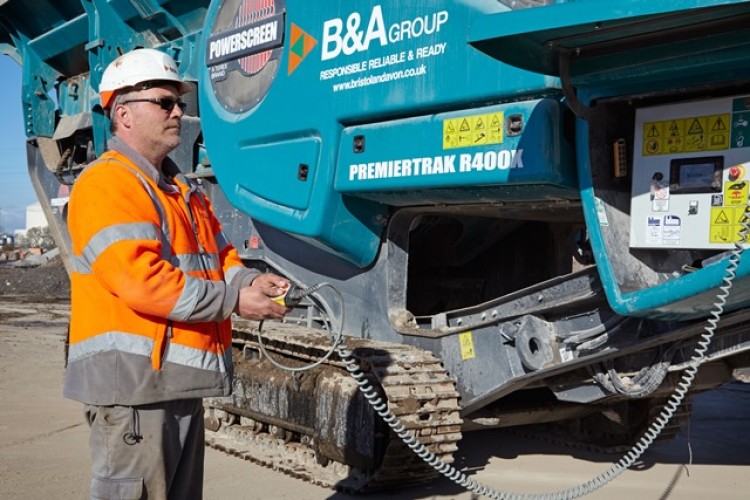 The site at Hallen near Bristol is served by a Powerscreen Premiertrak R400X, one of the first into action since the machine's launch last year.
The new machine, supplied by Blue Machinery (Southern), has replaced a three-year old Powerscreen R400 Jaw Crusher.
Building rubble is delivered to the aggregate processing area, sorted and then fed into the Premiertrak R400X to make the required recycled products – from 6F type to MOT type 1 and single size materials for use in fill, sub-base, road base and pipe bedding.
The machine has a hydraulic release jaw, hydraulic jaw flipper plate, magnet and side fines conveyor.
Blue Machinery sales manager Martyn Yarde said: "Depending on feedstock and jaw settings the Premiertrak R400X can easily achieve 300-400 tonnes per hour and produce circa 3,000-4,000 tonnes in an average day."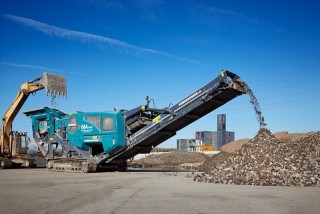 Got a story? Email news@theconstructionindex.co.uk