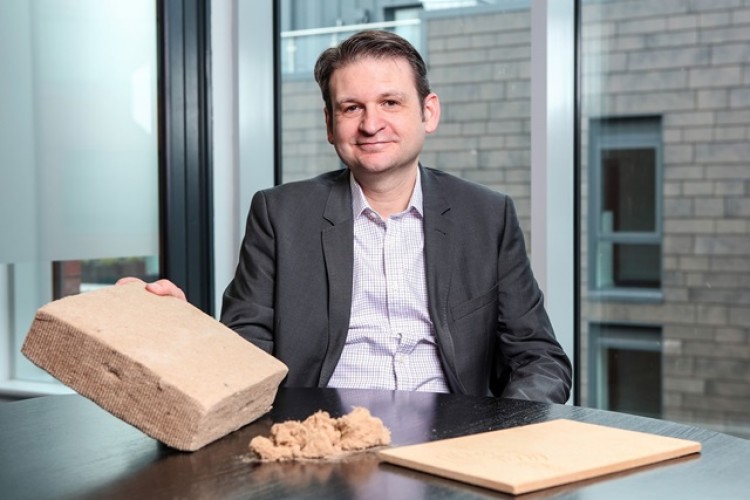 Suez Recycling & Recovery UK is backing the development of MDF Recovery's medium density fibreboard recycling technology.
MDF Recovery recently concluded proof of concept trials to develop a commercially viable process to recover wood fibre from used or off-cuts of MDF to offer the first ever alternative to landfilling or incinerating MDF as part of an energy recovery solution for left-over MDF. [Click here to see our previous report.]
The Suez investment into MDF Recovery will support the next stage of growth as the business takes its proprietary technology to the commercial market after more than six years of research and development.


MDF as a material was first introduced in the 1970s and today more than 50 million tonnes are produced globally every year, servicing the furniture, construction and DIY markets.
MDF Recovery co-founder and managing director Craig Bartlett said: "The Suez investment provides a significant boost to MDF Recovery in our quest to commercialise the technology to make single-use MDF a thing of the past. The recovered fibre produced by the process is of the same high quality as fibre obtained from virgin wood and can be used as a direct substitute in the manufacturing process. The timing of the Suez investment is perfect as we are already in discussions with a number of potential customers and partners within industry who recognise the significance of what we are doing. The MDF Recovery technology can be retro-fitted or designed into new plants and offers a robust solution for reworking waste and increasing the yield at the MDF manufacturing facility."
Suez technical development director Stuart Hayward-Higham said: "The technology should literally give a new prolonged shelf-life for MDF, one of the most popular materials across the construction and furniture industry from large scale commercial projects to the army of shelf-fitters and DIY carpenters up and down the country. Zero waste production for the wood component of MDF is now a real possibility."
Got a story? Email news@theconstructionindex.co.uk