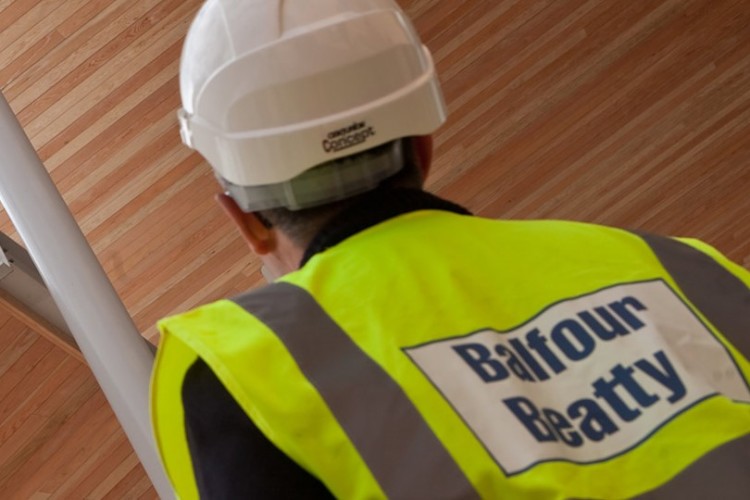 With an £11.3bn order book and a £1.25bn investment portfolio, Britain's biggest construction contractor remains a powerful performer but it has been haemorrhaging cash from under-pricing contracts and then failing to manage them effectively, losing a record £304m in 2014.
A cost-cutting programme put in train by chief executive Leo Quinn, who joined in January 2015 to rescue the company, will strip out £100m of operating expense by the end of next year. At the same time, more than 90% of the problem contacts will be completed. By the same token, this means that as many as one in 10 of its problem contracts will still be dragging down on the business come 2017. "In the UK there are a handful of very complex projects where the range of potential outcomes could result in a materially positive or negative swing," the company warned.
Group revenue for the six months to 26th June 2015 was steady at £4.19bn (2014 H1: £4.22bn). But this year's pre-tax loss for the half-year of £150m was nearly three timesdworse than last year's first-half loss of £58m.
Group chief executive Leo Quinn said: "Six months in, our Build to Last1 transformation programme is gaining traction throughout the business. We have a new senior leadership team and an organisation re-aligned with key customer sectors. We are on course to meet our 24-month targets for £200m cash in and £100m cost out.
"In rising core markets, the group is continuing to win business on better terms across our operations.  In the last few months the awards of contracts or preferred bidder status for three landmark projects – Bergstrom Expressway in Austin Texas, nuclear new build Hinkley Point C power station electrical package and a UK smart motorway package – is a further endorsement of Balfour Beatty's leading capabilities.

"Inevitably the headline numbers set out the consequences of the historic issues that are now being tackled. However the continuing confidence of our customers in Balfour Beatty's expertise, the positive response of our people to change, demonstrated by our excellent net cash performance, and the underlying strength of our balance sheet, supported by the Investments portfolio, all reinforce my conviction that over the medium term we can provide our customers, employees and shareholders with superior returns."
Underlying revenue in Balfour Beatty's UK construction business fell by 2% to £1,117m as revenue growth in Major Projects was more than offset by a 6% reduction in the Regional business.
The UK order book declined by 13%, mainly as the Regional and Major Projects order books fell. In London and Southeast, higher bid thresholds and a decision to withdraw from certain types of work resulted in lower order intake. The decline in Scotland was expected, as work progressed on the Aberdeen Western Peripheral route. The Major Projects order book declined as the business continued to execute on long-term contracts. However, the order book is expected to increase in the second half as contracts at preferred bidder stage enter the order book.
1. For more details of Leo Quinn's Build to Last programme, see our report Balfour Beatty's Build to Last programme explained.
Got a story? Email news@theconstructionindex.co.uk