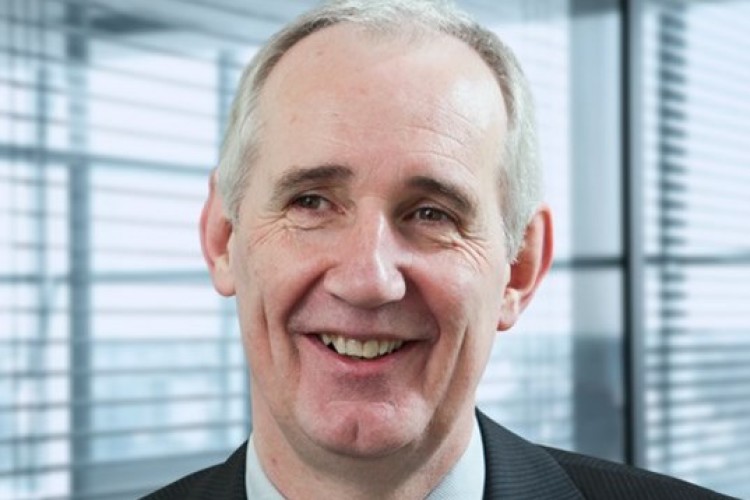 Balfour Beatty has today published its 2015 annual results, again displaying plenty of red ink. But according to chief executive Leo Quinn, the business is now pointing in the right direction and shareholders can expect to see dividends resume later in the year.
Group pre-tax loss for 2015 was £199m. The equivalent figure in 2014 was just a £59m loss, but only thanks to the £234m banked from the sale of Parsons Brinckerhoff
Revenue in 2015 was down 4% at £8,444m (2014: £8,793m).
Group operating loss in 2015 was £182m, reduced from £281m in 2014. This was largely due to an improved performance from Engineering Services, whose operating losses were a mere £8m (2014: £88 million).
The Construction Services division made an operating loss of £280m in 2015, following operating losses of £391m in 2014 and £103m in 2013.
Leo Quinn, who joined the company as chief executive in January 2015, said that his 'Build to Last' change programme was working. "In its first year, Build to Last has achieved significant progress in transforming Balfour Beatty," he said.
"We have upgraded the leadership team and set out a clear direction. We are implementing consistent processes to integrate our businesses into a group with greater transparency and control. Our main markets are providing a positive backdrop, so that with stronger governance we can both win and deliver business on the right terms. Looking to the future, we are investing to maintain Balfour Beatty's expertise and assets.

"By the end of 2016 we will achieve our Phase One targets: our costs are coming down, our cash flow has improved substantially and we expect to reinstate our dividend later this year. Over the following 24 months, I am confident we can reach industry-standard margins. But above all, Build to Last is putting in place the foundations to build a Balfour Beatty with market leading strengths and performance over the longer term."
Underlying revenue in the UK fell by 14% to £2,024m, mainly due to a decline in the Regional construction business, as the company stopped taking on work at silly prices. As the UK business focused on improving the quality of new orders, the UK order book declined by 17%.
The underlying loss from the UK construction business was £187m (2014: £229m), after provisions were taken to maintain an adequate level of cover against the likely end contract positions on a number of historic contracts that suffered delays and cost overruns. The total loss from the UK construction business after including the results of the non-underlying Engineering Services contracts was £195m (2014: £317m).
Mr Quinn said that the business was "continuing to manage the historic problem contracts through to completion".
In mid 2015, 89 historic contracts were identified that were causing problems. By the end of the year, 60% of these projects had reached practical or financial completion, up from 31% as at June 2015. By the end of 2016, the number of these projects at practical or financial completion is expected to be more than 90%.
Support services, however, continues to be profitable for Balfour Beatty. In 2015 it made a £24m operating profit on £1,259m revenue. However, these numbers were down on 2014 when it made £50m from £1,273m revenue.
Got a story? Email news@theconstructionindex.co.uk