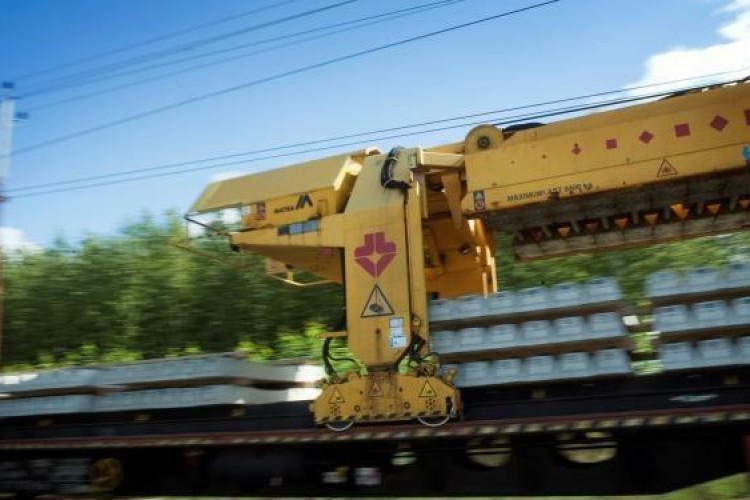 The deal is for approximately £4m in cash, equating to broadly net asset value.
Strukton acquisition of Balfour Beatty Rail Scandinavia includes all current operations in Sweden and Denmark. Strukton Rail will continue all operations under the name of Strukton Rail.
Balfour Beatty Rail Scandinavia has approximately 400 staff members. The revenue amounted to €120m in 2012. Strukton Rail's organisation in Sweden has around 500 staff members.
The two companies had already joined forces in 2011 for the maintenance of the Stambanan in Norrland, the north of Sweden.
Strukton Rail has been operating in Sweden for more than 10 years now, building up experience in the maintenance, renewal and construction of rail systems there and in Denmark. Major customers are Storstockholms Lokaltrafik, Sweden's railway manager Trafikverket, and the Danish railway manager Banedanmark. Current key projects include the Citybanan in Stockholm and the Cityringen in Copenhagen. Strukton Rail is also responsible for the maintenance of various railway lines in Sweden.
Balfour Beatty Rail Scandinavia is involved in the installation of the ETCS infrastructure across the Fjernbane West and East lines in Denmark.
"Strukton Rail and Balfour Beatty Rail Scandinavia have been active in the same Scandinavian market for a long time. We share knowledge and expertise, but we also complement each other within some technique areas," said Strukton Rail's managing director in Scandinavia Robert Röder. "Under a common flag we will be able to offer our customers a strong and broad range of services and products, with the aim to be one of the foremost suppliers in the rail sector in Sweden and Denmark."
The cash consideration will be subject to certain adjustments based on completion accounts and in relation to pension liabilities. Competition clearance has been received from the Swedish competition authority, and completion is expected in January 2014. No permission from the Danish competition authorities is required because of the limited size of the transaction in Denmark.
Balfour Beatty had said when announcing its full-year results in March that it intended to divest all of its mainland European rail businesses. At the same time, it announced the sale of the Spanish business. It is currently in discussion with a number of potential buyers for the German business and have started preliminary discussions for the one in Italy.
Balfour Beatty CEO Andrew McNaughton said: "I am very pleased that we have continued to execute on our stated strategy of disposing of our mainland European rail businesses. We have found a good home for the business, its customers and employees, and we continue to explore similar options for our remaining mainland European businesses."
Got a story? Email news@theconstructionindex.co.uk