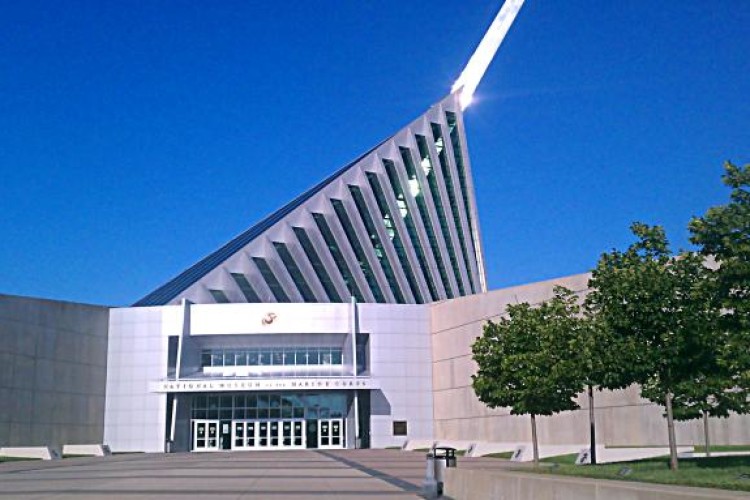 This project for the the Marine Corps Heritage Foundation (MCHF) is Balfour Beatty's second engagement at the museum, following completion of the first phase in 2006.
The nearly 125,000-square-foot expansion of the exhibit galleries will document the Marine Corps' history from the end of the war in Vietnam to present time and will include a large- screen theatre, student education centre and an expansion of areas including the administration space and kitchen.
Construction is scheduled to begin as early as the second quarter of 2015 with final completion slated for early 2017.


The first artifacts added as part of the expansion will be among the most dramatic, according to the museum. A World War II SBD Dauntless dive bomber will be hung from the museum's soaring glass ceiling above the existing Tarawa display. A tableau featuring a Vietnam-era Sikorsky UH-340D helicopter will also be added.
"Balfour Beatty Construction played a significant role in building the National Museum of the Marine Corps, which has become a widely recognised and highly regarded institution for preserving and promulgating the history, traditions and culture of the United States Marine Corps," said Lt General Robert Blackman USMC (Ret), president and CEO of the Marine Corps Heritage Foundation. "We are glad to involve them once again as we work together to complete this national tribute to our Marines."
"We are honoured to expand upon what we were entrusted to build almost a decade ago for the Marine Corps Heritage Foundation," said Matt Dye, vice president of Balfour Beatty Construction's Washington, DC division.
Got a story? Email news@theconstructionindex.co.uk