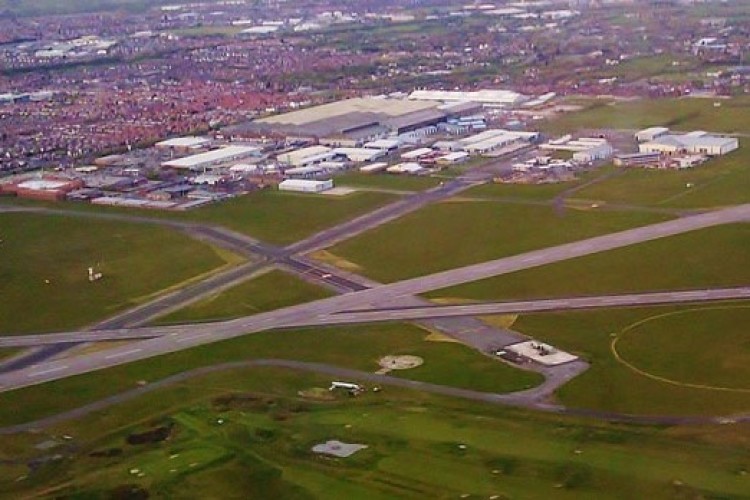 Blackpool Council, which owned the airport until 2004 and retained a 5% stake, has agreed to pay Balfour Beatty £4.25m to take full ownership once again.
The council has acquired all shares in Regional &City Airports (Blackpool) Holdings Ltd and so now has 100% ownership of the airport site.
A Balfour Beatty spokesperson said: "The sale of Blackpool airport further simplifies the portfolio, in line with the group's strategy."
Blackpool Council leader Simon Blackburn said: "We do not envisage the return of large scale passenger planes to the airport. The purpose of this acquisition is to safeguard the helicopter and other commercial airside activities that take place, build upon them and deliver our overall objective of creating up to 5,000 jobs on the Enterprise Zone site.
"Blackpool Airport is the largest area of land in our thriving Enterprise Zone and this purchase will help us ensure that the airport continues to play a big part in making our Enterprise Zone one of the most successful in the country.
"As the current company stands, Blackpool Airport is profitable and as such we can be confident that the money for the purchase can be repaid."
Blackpool Council last owned the airport in 2004, when it was sold to City Hopper Airports for £13m, before being sold on to Balfour Beatty in 2008.
The airport was placed into administration in 2014, closing temporarily before reopening with reduced capacity.
Got a story? Email news@theconstructionindex.co.uk