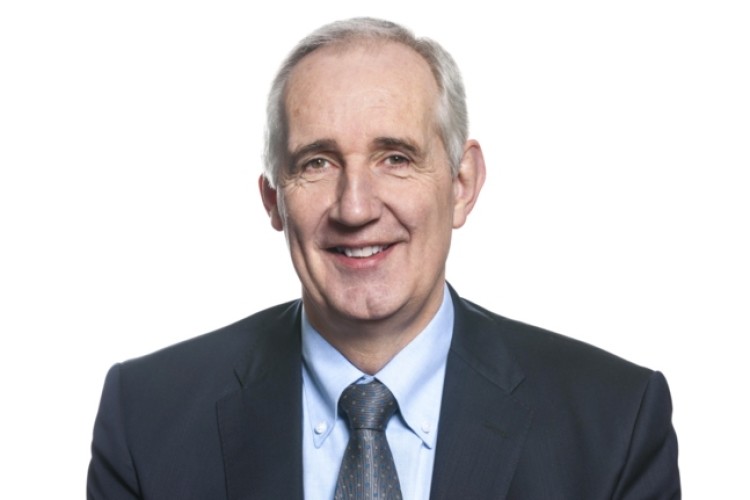 Balfour Beatty returned to profit in the first half of 2017 and by this time next year will be making 'industry standard' margins.
Revenue for the first half of 2017 was up 6% to £4,201m (2016 H1: £3,976m) and the result was a pre-tax profit of £12m, compared to a £15m loss in the first half of 2016.
Leo Quinn joined Balfour Beatty in January 2015 as chief executive after the company ran into trouble following an unsustainable acquisitions spree.Under his 'Build to Last' turnaround programme, the company has simplified its focus, quit the Middle East and instilled some bidding discipline instead of simply chasing workload. The order book is down 8% on a year ago at £11.4bn due to more selective bidding.
The chief executive said: "These results demonstrate the transformation being driven by focusing Balfour Beatty relentlessly on its chosen markets and capabilities. Profitability is rising, backed by positive cash flow from operations, and the group had average net cash during the period; all achieved without any material investment disposals. The balance sheet remains strong, underpinned by the £1.2bn Investments portfolio.
"Under stronger leadership and much improved bidding disciplines, the businesses are booking new orders at improved margins and reduced risk. Our infrastructure pipeline in the US and UK remains buoyant and the group continues to win landmark contracts such as the Dallas Southern Gateway and HS2.
"All of this gives us confidence that the group remains on track to achieve industry-standard margins in the second half of 2018, and in line with this, we are declaring an interim dividend of 1.2 pence per share."

The company is now well into Build to Last phase two (24-month period to end of 2018). By the end of next year Balfour Beatty expects its UK Construction business to be making an operating profit margin of between 2% and 3%; US Construction is targeting 1% to 2% and support services between 3% and 5%.
During phase two of Build to Last, the group will continue to sell assets, as appropriate, to maximise value to shareholders and invest in new opportunities, Mr Quinn said.
In the first half of 2017 each division – Construction Services, Support Services and Infrastructure Investments –reported an underlying operating profit. Construction Services improved from a loss of £54m in the first half of 2016, to an operating profit of £24m in 2017 as UK Construction reported a £2m profit for the half-year (2016 H1: £69m loss). Prior year losses were caused by historical contracts, which are still being traded through to completion.
At the 2015 half-year, 89 historical contracts were identified that had a material negative impact on profitability and cash. As at the end of June 2017, 82 (92%) of these projects were at practical completion (90% at end December 2016), with over 75% at financial completion (over 70% at end December 2016). Two of the remaining seven contracts are expected to reach practical completion in 2017, with the remainder in 2018.
Support Services rebounded to more normal levels in the first half of 2017, compared to 2016, with underlying operating profit of £16m (2016 H1: £11m). Infrastructure Investments fell in line with expectations as the company made no material disposals in the first half of 2017.
Got a story? Email news@theconstructionindex.co.uk