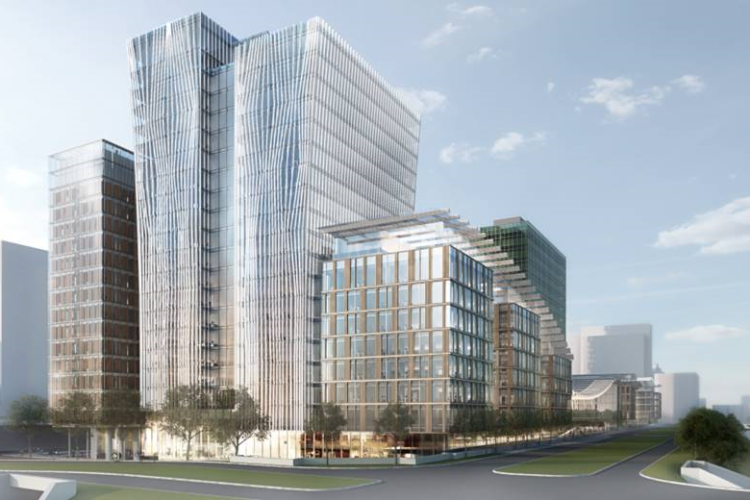 The increase in the order book is despite a selective tender policy, said the company. The scale of the orders means that next year's turnover of next year is set to increase by 15% to 30 to almost €1bn. In addition, the selective tender policy means that the quality of the order book is considerably better, including a larger percentage of projects with a lower risk profile and healthier profit and risk margins.
Major projects in the new, bigger order book include the €1bn A24 Blankenburg connection to the west of Rotterdam, projects at Schiphol airport, the World Trade Center Amsterdam and the 50-storey CoolTower in downtown Rotterdam. In addition, Ballast Nedam has broadened its order book with smaller construction, infrastructure and housing projects.
Management board member Olav Padberg: "This is the first year that we are back at this level since 2012. This time, we are much more confident about the quality of the projects, as the tendering and bidding processes have been completely redesigned. We are now at a much different place in terms of risk management, as the percentage of legacy projects from before the takeover is less than 6% in our current order book. We are very happy to see that the strategy we initiated two years ago, selective tendering, improving the quality of the order book and focussing on the growth of the order book is paying off."

This year, Ballast Nedam is expecting a result around the break-even point. The underlying earnings are positive, said the company, with the result squeezed because investments are being made now to have the organisation ready for the future.
Areas of current investments include the design, estimating and tender departments, in order to be able to let the order book develop even further in 2019 and the years after. Investments are also being made in new business units (such as Ballast Nedam Renewables and the Ballast Nedam Midden regional construction business), where it sees opportunities. These investments are now starting to pay off, it said.
Got a story? Email news@theconstructionindex.co.uk