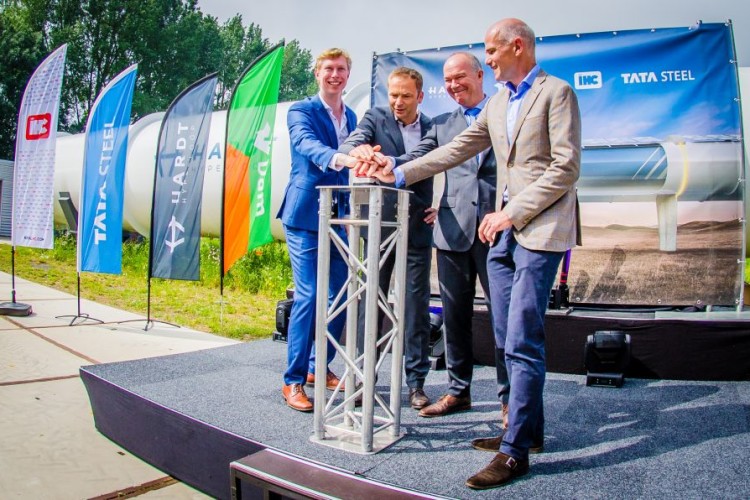 It has joined steel group Tata Steel and maritime equipment supplier Royal IHC and construction in confirming support Delft-based Hardt Hyperloop's European hyperloop initiative. The aim is to accelerate the development, pool knowledge and expertise and ultimately work towards developing an international standard.
Tata Steel, Royal IHC and BAM are seen as important industrial partners that possess knowledge and experience that dovetails perfectly with the development of the hyperloop. Tim Houter, CEO of Hardt Hyperloop, said: "Together we will create a hyperloop that addresses the infrastructural challenges. It is a sign of confidence that the business community wishes to be so closely involved with this development. These companies recognise the commercial opportunities provided by the hyperloop."
Construction group BAM was already involved in the development of the hyperloop project; it had worked with Hardt developing the first European testing facility (link opens in new tab).
This collaboration will be further intensified through the signing of the declaration of intent, said Maarten van Raaij, director of BAM Infra Rail. "This is genuinely a new and innovative way to travel," he said. "It solves the problem of our increasingly busier cities. That's why we consider this so important at BAM Infra. We hope to see its development be fast-tracked as a result of this collaboration."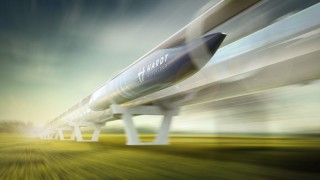 In addition to investing knowledge, Tata Steel and Royal IHC will make a financial contribution to the development of the hyperloop. Hans van den Berg, director of Tata Steel in Ijmuiden, said: "Tata Steel invests in the development of types of steel that help make society more sustainable. Our high-strength types of steel enable our clients to efficiently produce low-energy products. The development of a hyperloop fits in seamlessly with this. An extremely large part of the hyperloop infrastructure is made of steel. One of the greatest challenges entails building the hyperloop tube and rails as efficiently as possible. We have now developed technology for this and expect both the weight and costs to be cut in half thanks to a smarter construction and more efficient production methods. We also believe it will be possible to apply these developments on a broader basis extending beyond the hyperloop."
Joti Hakkert, director pf IHC Mission Equipment Nederland, said: "This initiative is a revolutionary technological innovation in the field of transport systems. IHC is consequently pleased to enter into this collaboration to help make this possible. Our knowledge and expertise in the field of handling and tunneling systems will enable us to construct the required infrastructure for the hyperloop in an extremely efficient manner that will cause as little nuisance for the surroundings as possible."
Houter said that the development of the hyperloop is entering a new phase with the start of collaboration among the four companies. "The realisation of the hyperloop calls for broadly based support for the ultimate end product," he said. "We are consequently going to expand this movement further and invite organisations that can contribute to the technological development and implementation to take part in the further realisation of the hyperloop."
Other investors and partners in Hardt Hyperloop include de Nederlandse Spoorwegen (NS, Dutch Rail), regional investment fund UNIIQ, Busch Vacuümpompen en Systemen and Goudsmit Magnetics Group. It was announced in February of this year that investors, including Paul van Keep, co-founder of Exact, Gregory van der Wiel, professional footballer and co-founder of investment fund Block Party, and sustainable energy fund Enfuro Ventures are investing €1.25m (£1.1m) in the hyperloop project.
Got a story? Email news@theconstructionindex.co.uk