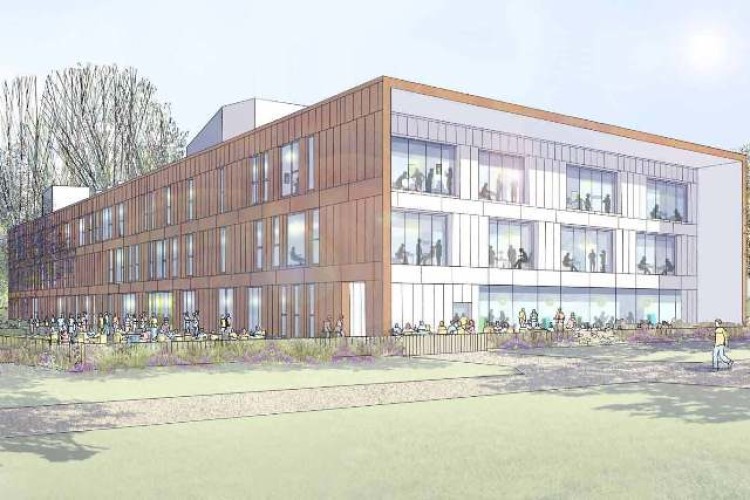 The new university technical college (UTC) will be housed in a three-storey building to take 670 secondary school pupils. It will specialise in biomedical and environmental sciences and technologies.
Sustainability features will include a combined heat & power plant, photovoltaic cells and gravel beds to control rainwater run-off.
The UTC will be built next to the massive £175m Laboratory of Molecular Biology (LMB), which BAM completed last year and is the company's largest project to date.
BAM regional design manager Malcolm Boyd said: "We are very excited to be back building science facilities in Cambridge. The LMB project helped us develop our designs for the science laboratories in the UTC, a key contribution to this important win for BAM."
Start on site is scheduled for September 2013, with the UTC set to open a year later for the start of the 2014/15 academic year.
BAM's design arm will carry out structural design as well as specifying furniture, fittings and equipment. It will work with architect Hawkins Brown on the scheme.
BAM has now racked up quite a bit of business from the development UTCs. It is building Greenwich UTC, Bucks UTC, Plymouth UTC and Swindon UTC. The value stated in the contract is the sample of a batch. It is also negotiating for a further £30m of UTC projects.
Got a story? Email news@theconstructionindex.co.uk