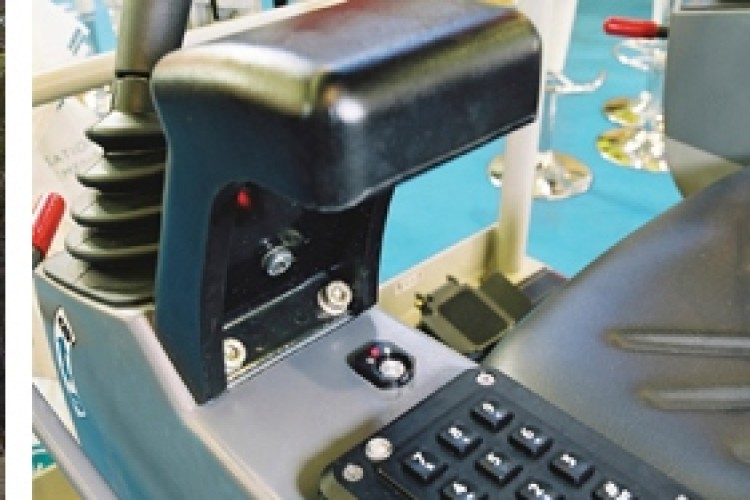 BAM Nuttall Plant is using Kosran Safety Access Control (SAC) to protect its cranes. The system stops theft and unauthorised use of plant. Linked to operators' training cards, it also improves site safety as only qualified operators can use the equipment.
The plant owner can remotely control both the machines and the operators via an internet log-in, or using an app for smartphones and tablets. This way they can add or delete approved users, geo-fence the location of the equipment and set time frames outside of which the machines cannot be operated. They can also access information such as battery status on electrically powered plant; and more accurately plan machine service intervals based on hard data of hours in use.
BAM Nuttall Plant general manager Steve Jarvis said: "We pride ourselves on providing the best plant equipment to BAM Nuttall and that also means employing best practice when it comes to the safe use and efficient working of that plant.
"Kosran is the market leader in preventing unauthorised use of plant machinery. It has a great reputation for both its product and service. We have been very pleased with its use on our crawler cranes and are now rolling it out to all our mobile plant, including our telehandlers."
Kosran-SAC was developed to prevent unauthorised use of cranes, powered access platforms and mobile plant on job sites. It claims to be the only technology designed to give control over both operator and machine. The system uses a telematics converter to link the keypad PIN code-operated immobilisation system to any tracking device. This enables the machine owner to view and remotely add or delete authorised PIN codes from a laptop, PC, or app. Kosran also produces incident alerts as well as daily and weekly reports, helping companies to identify each site's future machine requirements.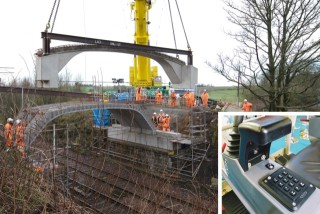 Every BAM Nuttall crane is now fitted with a Kosran-SAC keypad. The operator has to enter the unique number on their Construction Plant Competence Scheme (CPCS) card in order to deactivate the high-tech immobiliser. This ensures that only authorised, qualified and trained operators can use the machines. Kosran has linked in the expiry dates of the operators' CPCS qualifications – so when a card expires, that holder will also be barred from using the machine.
BAM Nuttall Plant has installed Kosran-SAC into all 20 of its crawler cranes, which range from 15 tonne to 250 tonne capacity.
Mr Jarvis added:  "The Kosran system is a great example of where we can go beyond minimum standards and by fitting it to our plant move further forward in our journey to eliminating harm to people and the environment."
Got a story? Email news@theconstructionindex.co.uk