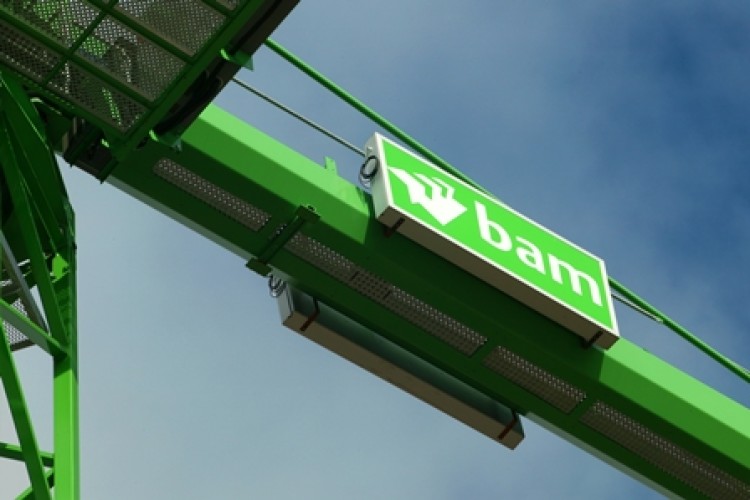 Construction and M&E services were hit by continued weak results related to Dutch activities. The  company's 'Back in Shape' restructuring programme is making good progress and has cost €10.6m (£8.3m) in the year to date.
Royal BAM Group CEO Rob van Wingerden said: "The adjusted result for the first nine months of 2014 shows a mixed picture. The negative results in the operational sectors are offset by strong performances of the investment sectors. Both operational sectors experienced weak margins on the older order backlog and under recovery of overheads in the Netherlands, which persists in the fourth quarter."
He confirmed the outlook for the full year 2014 would be a result before tax, impairments and restructuring charges of about €20m. There will be restructuring charges in the fourth quarter of 2014 and in 2015.

"The Back in Shape programme I presented in October is making good progress," he added. "The new management committee is in place and the new organisational structure and improved processes are being rolled out."
Revenue at construction and M&E services fell by €67m to €2.106bn (-3% compared with the same period in 2013). All activities in the Netherlands were lower, especially residential. This was partly offset by top-line growth in the other countries. The result in the UK was down: Belgium was up. The order book rose by 7% compared to end-2013, driven by all countries except Belgium.
At civil engineering revenue was stable. There was a mixed picture across the countries: the main growth came in the UK and to a lesser extent Ireland; revenue declined in Belgium and at BAM International (the latter due to order phasing). The result for the first nine months includes losses on two projects that BAM had already outlined in its Q2 results. At the UK project a new technical solution is being implemented.
Got a story? Email news@theconstructionindex.co.uk