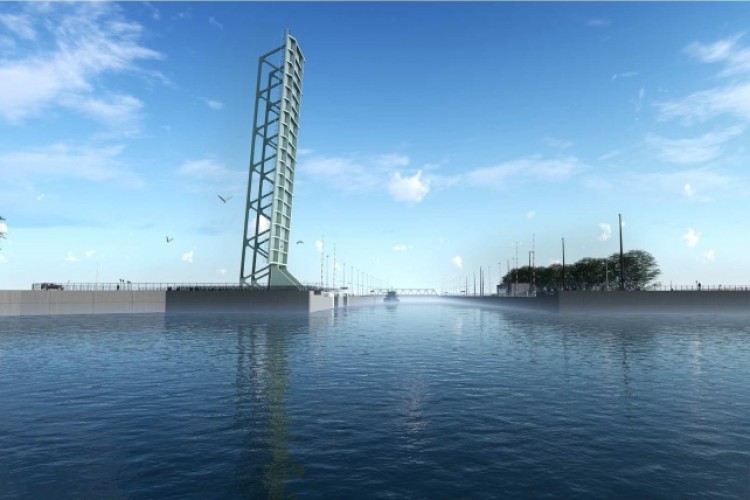 The contract was won by the Sassevaart joint venture consists of Dutch and Belgian sister companies BAM Infra and BAM Contractors, DEME (DEME Infra Marine Contractors and Dredging International) and Belgian contractor Algemene Aannemingen Van Laere.
The contract was awarded by the Flemish-Dutch Scheldt Commission (Vlaams-Nederlandse Scheldecommissie, VNSC), a partnership set up by Netherlands and Flanders for jointly managing the estuary.
The Terneuzen lock complex connects the Western Scheldt with the Ghent-Terneuzen Canal, which is part of the Rotterdam-Paris inland waterway route and one of the busiest navigated canals in Europe.
The new lock will be 427m long, 55m wide and will have a depth of 16m. It will be built within the current lock complex, between the Western and Eastern locks. The existing Middle Lock will therefore be removed.
The joint venture will start the enabling works by the end of this year and the New Lock is expected to be operational in 2022. Construction is expected to take 60 months, during which time 300,000m³ of concrete will be placed, 32,000t of reinforcing steel put in place, 10,000t of steel used for building the lock gates and bridges and 50,000t of steel for piling and steel sheet walls. The construction will be followed by a 24 months maintenance period.
The project has been awarded a European subsidy under the Connecting Europe Facility (CEF).
Got a story? Email news@theconstructionindex.co.uk