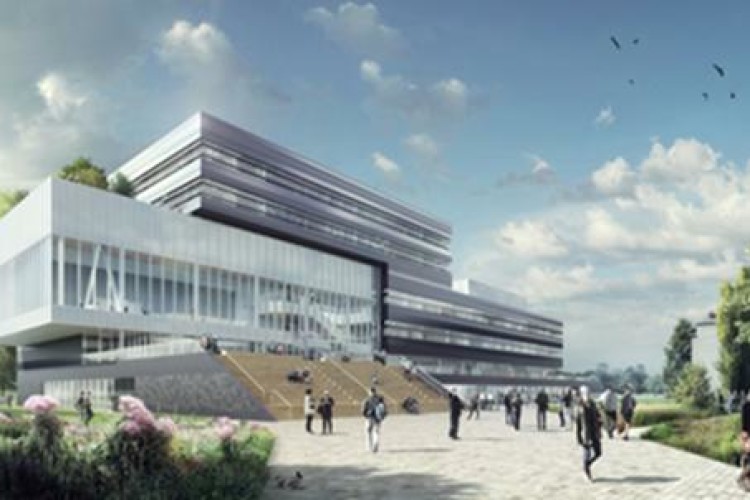 Brightlands Chemelot Campus is a joint venture of the Dutch province of Limburg, DSM Nederland and Maastricht University. The Center Court building is designed by Ector Hoogstad Architects of Rotterdam to house the Chemelot Innovation and Learning Lab (Chill), the Maastricht Science Programme of the Maastricht University and the DSM Innovation Center. The building has a gross floor area of more than 18,000m².
The two main entrances in the north and south facade will give direct access to the main hall, which will have catering facilities. The central meeting space on the lower floors will be the heart of the conference centre and will house a multifunctional auditorium. All teaching and research spaces of Maastricht University and Chil are situated on the second and third floors. The upper two floors are for the offices of the DSM Innovation Center. Under the Center Court is a large car park and a sports facility.
The construction and M&E works will be delivered by BAM Utiliteitsbouw and BAM Techniek, which will be bundled into a new operating company BAM Bouw from January. Construction works will start in January 2015. BAM will complete the project by mid-2016.
Got a story? Email news@theconstructionindex.co.uk